I thought it was weird he'd skip out of the House before an apology, since making apologies for Canada are his most favorite thing. That was until I realized that the official parliamentary apology was to be given to Admiral Mark Norman for what was essentially a massive screw-up (or worse), perpetrated by… yes, Justin Trudeau's Liberal government.
Apparently, then, Trudeau is not sorry. He's "busy." Had to catch a plane. He's only sorry when Canada as a nation is, according to him anyway, to blame for some historic act, not when he is. He he was sorry to Omar Khadr, but not the good Admiral Mark Norman.
He's only sorry when it gives him the chance to appear as our moral superior or offers him a chance to preen and pose and make more vacuous symbolic gestures.
No opportunity to virtue-signal here, so, see y'all!
The House of Commons apologized Tuesday to Vice-Admiral Mark Norman and his family for what they endured over the course of his breach-of-trust case, which collapsed last week.

However, Prime Minister Justin Trudeau and Defence Minister Harjit Sajjan were absent. …

…MPs yelled "yay" to adopting the motion, but Prime Minister Justin Trudeau had already left the chamber moments before. …
As Spencer Fernando of the National Citizens Coalition wrote last week, "Justin Trudeau Rewarded Omar Khadr, While Trying To Destroy Admiral Mark Norman. It Doesn't Get More Sick & Twisted Than That."  Yes, it's hard to even believe. Their newsletter goes on today:
Justin Trudeau just can't say he's sorry — at least not when it counts.

He loves to apologize when it's a chance to virtue-signal, or when he wants to provide "teachable moments" for us uncultured simpletons.

But of course, it's never HIS fault.

The Kokanee Grope? Experienced differently.

His open-border about-face? Just a coincidence, racists!

SNC-Lavalin? Whatever do you mean?

The financial ruin and career assassination of a decorated and beloved veteran? Harper's fault! …
Justin Trudeau, a real piece of   work.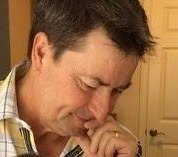 Latest posts by Joel Johannesen
(see all)