The National Post shocked me with the headline using verbiage I thought was licensed only for use against Conservative politicians:
The "refuses to apologize" scold is always reserved only for conservatives, because it carries with it the implication — usually smugly offered by liberal reporters as some sort of an excruciately self-evident fact — that an apology is in high order.
They double down by adding "or take any responsibility…". Beauty!
There could be fines involved.
The Globe and Mail would never offer a headline like that  —again, except as concerns a conservative. For example, they covered Trudeau's refusal to apologize by writing, 867 paragraphs (OK 10) down a back page story, sheepishly telling their fanbase, "When asked Friday whether Mr. Trudeau should apologize to the staff at Rideau Hall or to Canadians, Mr. Trudeau said that the government has demonstrated it is important to create workplaces that are free and safe from harassment." The headline is, in fact, the tepid boot-licking "Trudeau says government re-examining Governor-General vetting process in wake of Payette resignation."
The NatPo also indicated that as is his horrible habit, Trudeau "dodged repeated questions…". I'm starting to like this reporter Christopher Nardi!
"During a press conference on Friday, Trudeau dodged repeated questions from reporters about his responsibility in the disastrous and unprecedented end to Payette's tenure as Governor General, as well as the adequacy of the vetting process that failed to note similar issues she caused at previous workplaces."
"Disastrous and unprecedented…".  Does Nardi know Trudeau and his former GG are woke Liberals? There goes Nardi's cocktail circuit pass!
Here's the part where Trudeau Lied —or one of them:
"Everyone deserves a safe and secure workplace, and that includes people who work hard in the Governor General's team. That is something that I take very seriously," Trudeau began in French during a prepared statement."
Lies. It is something he exactly chose to NOT take seriously, whatsoever, in favor of his barf-inducing performative liberal-left virtue-signaling, and that liberal fetish for famous people and woke politics; and because he assumed he knows better than anyone, for which he is now infamous. As I wrote yesterday during a sort of a Payette Abdicates! live-blog:
"I've been reliably informed by my masters on state-owned CBC and liberalvision CTV that (at least according to the Liberal and leftist commentators and talking heads) we must not make this political… meaning it's obviously a political DISASTER for the Liberals, and so, thus, therefore, we must SHUT UP. IT'S NOT POLITICAL. So let me get political for a minute: Justin Trudeau and the Liberals DUMPED the very good advisory panel set up by the Harper government, called the Advisory Committee on Vice-Regal Appointments. Trudeau Dumped it for pure partisan political reasons, political hackery reasons, liberal politics, more liberal politics, and pure Liberal Party politics. And because he thought he personally knew better, and he could do a better job of vetting the GG all by his wise old self. Or maybe to ensure that some woke liberal woman got the job. And that's how we got this disaster of a GG, Julie Payette. It's political."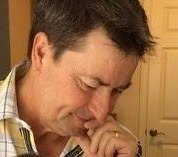 Latest posts by Joel Johannesen
(see all)