A Toronto Star columnist named Sharon Burnside just wrote a confessional at her own paper. I just wrote a blog entry last week about the far-leftist Toronto Star on the topic she addresses and as I always do, I called that paper perhaps the most overtly left-wing mainstream paper on the continent —begging the question: where in tarnation does this Toronto Star columnist think she writes? She admits that the paper failed to be unbiased? Which day?
Star coverage failed vital test
Read it and do as I did: Copy and paste these words into a file somewhere for future reference or just a laugh:
The Star does not quote unnamed sources who make critical comments about others — and that's as it should be, since readers would have no idea who the sources are, nor if they had motive for mischief-making.
And the last words are equally fun:
Perhaps independent comment could have been invited.

This story was a test of the newspaper's ability to offer unbiased coverage. Trust will erode if readers think the paper treats itself more gently than everyone else.

In this instance, Della, I think the paper failed that test.
Not a couple of hours ago, on The great Fox News Channel's "O'Reilly Factor", an ABC News executive admitted to Bill O'Reilly that the mainstream media is… wait for it…. liberal. He wrote a book about it. That would compliment the book written by former CBS News star Bernard Goldberg's book called "Bias – A CBS Insider Exposes How the Media Distort the News". And my recent blog entry about the BBC executives who were caught admitting that they're left-wing biased. And much more.
But in the interest of fairness and balance, the state-run CBC pretends not to be extremely left-wing biased, and that they are to be trusted in this regard. So that's fun.

(Hat tip to Al— aka Alberta Ardvark—for the Toronto Star tip)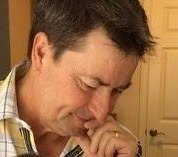 Latest posts by Joel Johannesen
(see all)