…That's what an expert journalist-slash-geography whizz from Toronto who writes for the leftist but clearly not left coast Toronto Star thinks.  Well you know, Calgary, Vancouver, Victoria, whatever—they're west of There, which is all that matters.
T.O. left off great cities list
Vancouver and Victoria have the Pacific Ocean and the Rocky Mountains.
Quebec City and Montreal have history and culture.
But what does Toronto have to entice tourists from around the world? Not much, according to the readers of Travel + Leisure magazine.
Four Canadian cities ranked in the top 10 U.S. and Canadian destinations in the popular travel publication's annual World's Best awards.
Vancouver ranks the highest at Number 6, followed by Quebec City, Victoria and Montreal.
But noticeably absent is Canada's biggest city…
Well that's funny—I didn't notice.  But I did notice the Coast Mountain Range out my window this morning. The Rockies are hundreds of miles away.
(Hat tip: Maureen)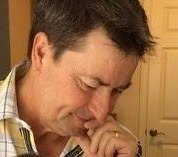 Latest posts by Joel Johannesen
(see all)