Among the November 2nd elections in the US that I found interesting because they're in my neck of the woods (woods being a key and accurate word here), were the races in Seattle, and further south in Oregon.
In Seattle, the far left were slaughtered, and that's saying a lot in Seattle where local and state governments have lately been far, far to the left of the political spectrum, even for a west coast city. While the voting will take a while to complete, among the three most-watched races:
• The Seattle Mayor's race appears to be heading to Bruce Harrell, who, while still a liberal, is not as far-left as his way further leftist opponent, and he is not calling for the defunding of the already long-abused and disrespected (by Seattle leftists only) Seattle Police Department, and he doesn't seem to adore the homeless encampments that have literally consumed Seattle, and which seem to be adored and accommodated by the left. So that's a nice change.
•  The race for City Attorney appears headed to Republican(!!) Ann Davison, who seems like an amazing lady, and while she is actually a former Democrat, quit the party because it became increasingly leftist and woke. Her opponent is a far, far-left anti-police nutter (my word, not hers, and I'm holding back).
•  One of the key council races also went less than happily for the socialists. According to the Seattle Times, "anti-racism activist and attorney Nikkita Oliver was far behind brewery owner Sara Nelson, who once served as an aide to Richard Conlin, the council member defeated in 2013 by socialist Kshama Sawant."
But it's also in Oregon — renowned for its left-wing woke cult particularly in Portland — that the backlash seems to be taking hold. There, several counties (8 out of 26 — so almost a quarter of Oregon's counties, representing a third or even almost a half of its total state geography) have voted to ditch Oregon altogether, and join Idaho — the latest county voting 63% in favor.
Idaho government, at almost every level, is dominated by Republicans, and has been for a long time, in contradistinction to Washington State or Oregon which is dominated by the left and replete with woke nutters (though less so today!).
It's really only the west coast counties within Washington State and Oregon that are members of the woke cult. The more rural (and far nicer!) interior and eastern counties are conservative and routinely vote Republican. The same can be said of much of California east of the coastal counties, where there has been something of an exodus —many people, families, and businesses (and podcasters!) simply leaving individually, heading mostly for Texas.
These Oregon votes to leave the state aren't binding, but they're democratic, and if you think it is meaningless and can be ignored the way Justin Trudeau casually and smugly waves off Alberta and its democratic referendum on equalization, think again. Americans aren't as milquetoast as Canadians; Albertans will certainly notice what's going on just to their south and learn from it. So if you think what's happening in Oregon (and what did happen in Quebec already, though not as resolutely as 63%) couldn't happen in Alberta, do think again.
The people in Washington and Oregon, and in Alberta, are speaking up now, louder and louder. Democratically.
Ignore democracy at your peril.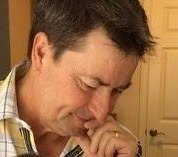 Latest posts by Joel Johannesen
(see all)