The recent flooding in BC is bad. Really bad. But it isn't anything new. In actual scientific and historic fact, it's really, really old.
The "news" media coverage of it is predictably old and awful too. Headlines are designed to alarm, freak you out, and bolster climate change emergency advocacy. Most outlets hyperbolically explain how bad it has been using superlatives they keep in their back pockets only for whenever they pull another Trump story out of their butts, or when there is an anything-but-perfectly-normal weather event, which is, thus, "EXTREME WEATHER!*%#". A couple stand out today.
The Vancouver Sun's columnist Daphne Bramham not only tries to scare you about today's flooding — which is Really Bad! —but, well look:
Daphne Bramham: Batten down the hatches, the worst is yet to come
Oh God it's only gettin' worse yet! She should know. She's a "news" paper columnist. And she has sources. Objective ones like Greenpeace. Seriously.
The flooding is not bad enough for her to call it one of those "once in a 100 years" events, which they love to do, so she makes up a new parameter:
One-in-200-year floods, rains, tides and fires are not only here, there is no indication that they are not going to become more and more frequent.
And I just love the science at work here: as we all know, especially those of us who are used to being called a "transphobe" or a "misogynist" or a "racist" or a "colonizer" or a "white supremacist," it's hard to prove or disprove a negative, but how about a double negative? "[T]here is no indication that they are not going to become more and more frequent." Wow! There's no indication they aren't! What would such an indication even look like, a blank piece of paper? But I guess that kind of specious or doctrinaire blather is easier than trying to find scientific proof that there IS an indication that they ARE going to become more and more frequent, which she and they obviously can't do, or they would. But whatever you guys! Let's go with that non-fact-based headline! 
The Globe and Mail went with another one for those "the new normal"-type headlines, which they love to use when referring to forever mask mandates and shutdowns, or "extreme weather" events.
Western Canada: In B.C., once-in-a-century weather events become the norm
The "norm?" That's just not true. And they don't even try to make it true in their story, although they try to fake you out. Let's watch as they literally beg the question in this nonsensical blather in their best effort to unfake the fake news:
With this second disaster comes some hard truths: Unprecedented is now precedent and the once-in-a-century descriptor is cold comfort with the realization that "once" isn't a guarantee of only one and rather, may simply be the first of more.
Whaaat? And according to whom? Experts? Scientists? Well no, according to the "news" reporters. Yup, just Wendy Cox and James Keller. Not even Greenpeace.
But they have quotes from experts!
B.C. has had an "unprecedented" year of catastrophic weather events…
Which expert or scientist said that? Answer: an NDP politician (who is not a climate scientist or a historian. He does have a bachelor's degree in geography!).
And see where they went with "once in a century" where Braham resorted to only "one in 200 years." So, you see, it's either 100 years, scientists and experts like her have found, or it's exactly twice as much time. That's accurate!
Enough with the "news" media. What about the government?
I don't consider it a fail that various governments have contracted the building of amazing highways through some of the most forbidding mountain passes on earth, which, obviously, would be subject to massive slides from time to time, no matter what you do. Or how much warning you have. Nor even their disinterest in millions building communities on mountainsides, seashores, and on obvious flood plains.
But there was a huge amount of warning — for several days — about the coming wind and rain and the "pineapple express," all of which often hits BC at this time of year, coming from all manner of weather forecasters. Yet, as the Globe and Mail reports:
…But British Columbians never received a simple alert on their cellphones telling them all that information in one place, direct to the palm of their hand. That's because B.C. does not participate in the national Alert Ready system. Only the Alert Ready system can issue broadcast alerts widely — some BC municipalities participate in their own app systems. In July, Minister Farnworth was asked by The Globe why that was the case.

"It's clear we need to better prioritize the expansion of the Alert Ready system in B.C.," Mr. Farnworth told The Globe and Mail at the time.

By November, that hadn't yet been done. Emergency Management BC issued a statement to the Globe on Tuesday saying it was "prioritizing expansion" of the system.

An alert would have at least given a head start to the thousands of people across the province that found themselves fleeing from their homes…
So that's another government fail to add to the list.
Hilariously the Vancouver Sun is simultaneously running a story that puts it all in perspective, even if it does spoil the alarmist narrative:
From the Archives: The 1894 and 1948 Fraser Valley floods.

…The flood of 1948 is not the largest flood on record.

On June 5, 1894, the water gauge at the Mission Bridge recorded the highest water in settlement history — 7.85 metres.

Because development on the flood plain was sparse, damage was much less significant than in 1948.

To this day, the 1894 high-water mark has not been topped. …
So I guess "unprecedented" doesn't hold much water.
They also quote an indigenous historian:
Gordon Mohs considers the flood of 1894 one of the "smaller floods."

That's because the archeological consultant for the Sto:Lo people has heard legends of high water that far surpassed the flood of record.

"The flood story is part of the origin story for the people of this area," he says.

…Legend tells of a Musqueam prophet who foretold a large flood.

"He went out and told all the people, but they didn't believe him," says Mohs. "They said there's always been flooding here."

But when the water rose, the people fled their village and took shelter in a cave on Sumas Mountain, in what is now Abbotsford. The water came up 90 metres.

Mohs says the story can be traced back 11,500 years.
So neither does "one in 100 years," nor "once in 200 years" hold any water. "Regularly over millions of years," and "this will likely continue," holds water.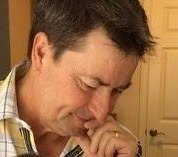 Latest posts by Joel Johannesen
(see all)