TV commercial heard last night during The Office, causing uproarious laughter in my house:
Global National news anchor Kevin Newman teases the audience with this sternly-worded, dire analysis of what he seems to hope we believe is another bit of neo-con civil rights abomination, regarding the government's belated new anti-terrorist "no-fly list" starting in Canada next month:
"…and Canadians won't know if they're on the list…
until they check in!
"
Included footage of innocent passengers checking in at ticket airport counters.
During the news broadcast itself, the reporter, Peter Harris, sounding all freaked-out and ultra pissed at this rude and inconsiderate intrusion into terrorists' possible plans, advises us:
"And the list is secret! So
you won't know you're on it
, until you're ready to check your bags!"
The bastards!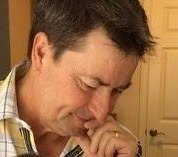 Latest posts by Joel Johannesen
(see all)