"Antibacterial Soaps Are Safe, New Study Says," is not a headline that you should count on seeing anytime soon—even though it's true.
We live in a world where sensationalized headlines promoting health scares are far more "newsy" than headlines about studies that debunk junk science or reassure us of consumer product safety. In short, good news is often not news.
And while the best part of this story is that a new study does indeed vindicate the safety of antibacterial soap products, I can't help but take some pleasure in knowing that regular readers of this column won't be at all surprised by the study result.
Researchers from the University of Michigan, Tufts University and Columbia University studied 224 households to determine whether household use of antibacterial cleaning and hygiene products is an emerging risk factor for the carriage of antibiotic-resistant bacteria on the hands.
The researchers randomly assigned the households to use either antibacterial or non-antibacterial soap and cleaning products for one year. The active ingredient in the antibacterial products was triclosan, which has been found to be effective in reducing and controlling bacterial contamination when used properly.
The researchers reported in the October issue of Emerging Infectious Diseases that, "The results from our study do not implicate use of antibacterial cleaning and hygiene products as an influential factor in the carriage of anti-microbial drug-resistant bacteria on the hands of household members."
While the researchers also reported that they found no evidence indicating triclosan-containing antibacterial products work better than soap and water, the key point here is that there's no evidence that triclosan is contributing to the development of "supergerms" that would be resistant to antibiotics.
The health scare over triclosan-based antibacterial products was kicked off in the 1990s by Tuft University researcher Stuart Levy who, ironically, is one of the researchers on the new study. Levy authored an August 1998 study in the journal Nature reporting that widely used antibacterial consumer products caused genetic changes in bacteria.
Going beyond the scope of his study, however, Levy then speculated that these genetic changes could create dreaded "supergerms."
By July of 2000, the scare had caught fire to the point that the American Medical Association urged the Food and Drug Administration to expedite the regulation of antibacterial products—even though, as I pointed out in my FOXNews.com column at the time, there was no scientific evidence that antibacterial products had caused any increase in antibiotic drug resistance, much less produced any "supergerms" despite more than 30 years of use in hospitals and homes.
Later that month, I appeared with Levy on CNN's Talk Back Live, where Bobbie Batista hosted a segment entitled, "Could Too Much Cleanliness Make People Sick?" Levy railed against triclosan-based antibacterial consumer products as unnecessary, improperly used and risky.
After pointing out that no scientific evidence or real-world experience indicated antibacterials were causing the harm alleged by Levy, I offered the audience a potential explanation for Levy's campaign against triclosan-based antibacterials.
Although Batista introduced Levy simply as the director of the Tufts University School of Medicine's Center for Adaptation Genetics and Drug Resistance and as the author of a book entitled, "The Antibiotic Paradox: How Miracle Drugs Are Destroying the Miracle," no mention was made of Levy's affiliation (vice-chairman, chief scientific officer and co-founder) with Paratek Pharmaceuticals.
Paratek was, and, according to its web site, still is working to develop its own antibacterial products for home use—disinfectants that supposedly would "overcome the problems of antibacterial resistance." The company's web site states, "Paratek is well positioned to develop [antibacterial] products to serve this non-hospital consumer product market."
The frenzy over antibacterial products soon died down considerably and the scare has been on the wane ever since. Now Levy's name is even attached to a long-term study that reports no "supergerm" development in households using triclosan-based antibacterials.
But Levy may not have given up triclosan-bashing altogether. His study concludes with the statement, "However, more extensive and longer term use of triclosan might provide a suitable environment for emergence of resistant species. Further research is needed."
Levy's study is a double-edged sword, however. Since it also reports that antibacterial products for the home are no better than plain soap-and-water, the study may have inadvertently dashed his own company's commercial hopes by questioning the need for home-use antibacterial products in the first place.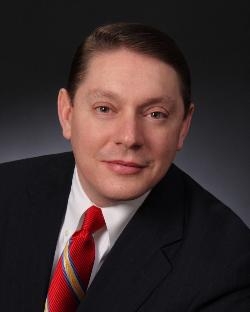 Latest posts by Steven Milloy
(see all)