Listen to my audio clip of the great, conservative-friendly Lowell Green Show (CFRA radio, Ottawa) as Lowell Green bags a liberal hack. Oh the caller claims he's a Conservative. So did Belinda Stronach. And Scott Brison.
Learn from mistakes. Stand on guard.
Turn up your volume, and grab a pen and paper and jot down a couple of notes.
Two minutes, 16 seconds
Watch and listen for this on TV, on the radio, in letters to the editor, in blog comments, in forum posts, and so on. Constantly.
You can listen to Lowell Green's show live online, weekdays from 9 to noon (eastern) by clicking our Listen Live link. Our Listen Live page is here.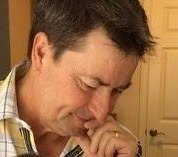 Latest posts by Joel Johannesen
(see all)