Trust the liberal media?
In Canada, in case you never read this blog and you didn't know, the Liberal Party's colossal adscam sponsorship criminal corruption scandal (and wiener stand!) was committed by…… "the federal government". Or "Ottawa". Not Liberals.
I know this because that's how it's portrayed in the liberal news media here in Canada. As I've said, soon, the population will indicate in a media-sponsored poll about it that they're "confused" about who was responsible. Then soon after that, they'll believe that the Conservatives were responsible for it. Then the media will attend another one of their award-each-other ceremonies, with the state-run CBC getting the bulk of the awards.
Houston, I do believe we have a widespread liberal media mendacity problem.
NBC Notes Charges Against Torricelli, But Fails to ID His Party

Lisa Myers delivered an enterprising report, on Friday's NBC Nightly News, on how a Senate committee is investigating possible UN "oil-for-food" program misdeeds by former Senator Robert Torricelli. But no where in her story did she identify Torricelli's party. He's a Democrat. The only party label in the story came in an on-screen "(R) Minnesota" for Senator Norm Coleman. Anchor Brian Williams summarized the oil-for-food program and then noted how "there are allegations that a former member of Congress may have been involved in part of the scandal." Myers began by reminding viewers of how "former Senator Robert Torricelli, forced to abandon a Senate race four years ago because of ethical lapses today is back under investigation again." She explained: "In 1996, then-Congressman Torricelli repeatedly lobbied Iraqi officials to give lucrative contracts to a company owned by Korean-American businessman David Chang, who later went to prison for making illegal campaign contributions to Torricelli."

NewsBusters contributor Tom Johnson alerted me to Myers' missing fact.

[This item was posted Friday night on the MRC's blog, NewsBusters: newsbusters.org ]

The online version of the Myers piece, posted by MSNBC.com with video, also avoids identifying Torricelli's party: http://www.msnbc.msn.com
They report…. half the story. THEN you decide. That's liberal. That's progressive.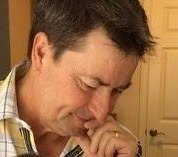 Latest posts by Joel Johannesen
(see all)