I know I've gone over this 37 times, but for the eight millionth time, I've read a story in the liberal media about the Liberal Party's adscam sponsorship corruption scandal—this time the Guite criminal trial in particular —without ever once seeing the word "Liberal" in the entire story. It's like it had nothing to do with the Liberals, even though it's all about the Liberals. It kills me.
The Liberals' media has become quite adept in their effort to wash the Liberal Party clean of this scandal, as I've said many times before. At this rate, soon it will be the Conservatives' corruption scandal and not the Liberals' at all. THEN they'll insist on calling it the Mammoth Harper Conservative Corruption Scandal Agenda of Homophobia and Angst each and every time. And then they'll commission a poll to verify that the public thinks it was the Conservatives who started this corruption. The question will be: "Do you think the Harper Conservatives should do more to control federal government corruption so that the federal sponsorship scandal doesn't happen again?" Then a followup: "How corrupt do you think the Harper Conservatives are; (a) VERY; (b) Pretty; (c) a LOT; (d) or Somewhat?"
Anyway, this segment of one of today's stories, by Sue Montgomery, Montreal Gazette via the Vancouver Sun (Canwest Global), caught my eye.
Earlier in the day, Jean Lambert, a former vice-president of Groupaction, said he realized "something was going on" when he noticed the camaraderie between the agency, federal ministers and the Prime Minister's Office was "beyond what I would've seen as normal." He testified that he felt he didn't have a choice, but to go along with the phony contracts and manipulation of information.

"It was a system with many tentacles, at the centre of which was the Prime Minister's Office," he told court. He said he was tempted to blow the whistle but feared people would either think he was crazy or would try to kill him.

"I wasn't interested in having a hunting accident in my living room," he testified.
When I said the media kills me, I was just using hyperbole. Of course I wasn't speaking about alleged Liberal Party-connected organizations like "the agency, federal ministers and the Prime Minister's Office" —merely the media.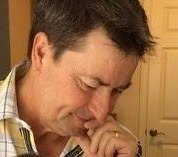 Latest posts by Joel Johannesen
(see all)