As always, assume your Canucklehead position tonight, as seen by know-it-all Liberals: Consume the beer and popcorn you acquired with your after-tax dollars. Your kids will be fine running around on their own on the streets just willy-nilly, you know, as you usually let them do, without providing them with any "early learning".
Watch all the excitement of four socialists plus a "moderator" gang up on one non-socialist. Should be fair!
RE LANGUAGE ISSUES:
As most of you know, I'm fluent in and can translate from socialist, asshat (moonbat dialect), and pure bullcrap into English, so I'm OK with all that, but please, please—I implore all of you—if you're an expert, help us all to triangulate Liberal Frenchman Stephane Dion's "English".
AND ON THE U.S. DEBATE:
Watch a normal human who is actually "us", go up against a very liberal, very big government "them". And help me and all of us understand how "us", Sarah Palin, isn't actually the "change" and "hope" that The Great Obama has been incessantly blathering on and on about for a year…
Make comments here as you see fit. Members' comments will appear immediately, non-members' comments will have to be approved first.
EXTRA FUN VIEWING TIP:
Take a sip of beer every time Dion says "vree" or "Bush"; and every time Layton sneers at the word "corporate".
Watch the Canadian debate on CTV. The U.S. debate on Fox, clearly.
.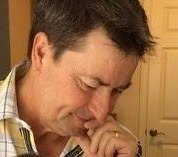 Latest posts by Joel Johannesen
(see all)