… sort of seems to be. I mean not the CBC per se (although they're BFFs) —just "public broadcasters."
The pro-socialism-reliant and state-owned CBC "watchdog" group called the "Friends of Canadian Broadcasting", which nonetheless bills itself as an "independent watchdog for Canadian programming and is not affiliated with any broadcaster," has sent out another "urgent" dispatch to followers. They beckon all followers to immediately go and sign their latest online petition, thereby defending the state-owned media and saving it from, well, a "killing" by the nefarious tentacles of the dangerous neocons. That'll show 'em, see?!
Offering to actually stand up and pay for their CBC division won't show nuttin', but signing a petition demanding that the government continue to force all taxpayers to continue to pay for that tendentious tripe will. That's progressive. Or fascist. Whatever. No time to think. Just sign.
As you read parts of the urgent dispatch you may be tempted to efface my crown as King of Superlatives. Well I have a very extremely, urgent, secret news item for you then, concerning the Conservatives and "Stephen Harper" (who ironically doesn't have any official descriptive "position" in this country): you're desperately wrong and possibly calamitous in an urgent fashion, and you may in fact have a dangerous, and hidden agenda, one which is secret but yet one which we've known about forever, and it is not to my liking and my result in killing me (at least income or job-wise). Did I say urgent?
It's fairly alarming. Nay it's very alarming. (And yet we knew all along, so you know, not so much). By golly it's urgent. Let's share. I mean if you truly know how to "Love" (with a capital L) a government entity, you'll find this shocking.
SUBJECT: If you Love CBC, Stand and be Counted
DATE: 12/14/10

Dear friend,

Something very alarming has come to my attention which I want to share with you on an urgent basis.

Stephen Harper's secret plan for the CBC was revealed on November 23rd when the Parliamentary Secretary to the Minister of Canadian Heritage mused publicly about killing our public broadcaster!

Dean Del Mastro floated an extremely dangerous trial balloon at the House of Commons Standing Committee on Canadian Heritage meeting by asking whether the government should "get out of the broadcasting business".

As shocking as it may seem, a senior member of the Conservative caucus blurted out that the government is considering cutting ALL funding to the CBC! …
Sounds like the "watchdog" has rabies.
But after all, "killing" the state-owned, socialism-reliant media would leave the media, and I quote (but I can't possibly replicate what I imagine is the underlying angst), "entirely in the hands of the private broadcasters"! What? Leave it in the hands of citizens? And no government competing against its own citizens? That ain't socialist! Or fascist! For shame!
The urgent missive is, as are almost all of the reflexive appeals to Canadians from the doctrinal far left and intolerant set, whenever they demand that we as a nation (but of course by way of another official government decree or action) snuff out any airing of conservative ideas as expressed (just willy nilly!) on the likes of Fox News Channel, or anything like them, scatterbrained, at best. For example, Ian Morrison, spokesman for the (independent and unaffiliated!) "Friends of Canadian Broadcasting," breathlessly resurrects the old anti-Conservative — or what we might call the Conservative-hater's — canard about the "hidden agenda" and claims, at one point:
…help to stop Stephen Harper from implementing his long-held, but until now hidden agenda to eliminate the CBC. …
Then a few sentences later, claims he's known about the agenda for years, and it's been painfully obvious to him and all:
Stephen Harper has had a long and simmering death wish for the CBC which Friends has tracked for many years. …
Just how "independent" is an organization that is unequivocally politically progressive and anti-Conservative? Not very, as I see it, and I have good eyes.
It eventually ends with a sad-sack quote from a guy who just loves — Loves! — relies on — the state-owned media. "…David Suzuki and the Nature of Things teaches me responsibility,…"
So…
… Please sign the petition today. The future of the CBC hangs in the balance.

Yours sincerely,

Ian Morrison
Spokesperson
FRIENDS of Canadian Broadcasting
This urgent emergency appeal has been brought to you by Joel Johannesen, hidden but yet well-exposed spokesman and FRIEND of Freedom and Democracy (and Cap'n Spokesman of PTBC — which has been entirely in the hands of a (evil!) private citizen for years!).
And now I'm off to an eye appointment with a private — private, I tell you! — Optometrist, whom I will pay with my own after-tax cash. God help me and my eyes, for this can't possibly turn out good, it all being in private hands, and all.
Here's what's actually urgent: State-owned and state-run media should be banned in Canada, and that notion enshrined in the constitution.
URGENT RATINGS EMERGENCY AGENDA:
As is always the case, the state-owned media, which has received and consumed countless tens of BILLIONS of taxpayer dollars, is nearly non-existent in the top-30 list of what Canadians choose to watch. Nearly every show in the list is American. I think this is because Canadians don't like crap. And crap is what you get when the government funds it, rather than writers and producers having to compete for it in the marketplace. The usual exception in the list, for the CBC, is hockey, and a show called Dragons' Den (a Japanese-created and owned show via the U.K. — only marginally "Canadian"). Apparently CBC and David Suzuki's agenda to teach Canadians "responsibility" has, like the CBC itself, failed.
Actual TV ratings from BBM, November 29 – December 5, 2010
1 AMAZING RACE 17— CTV

2 GLEE— Global

3 GREY'S ANATOMY— CTV

4 BIG BANG THEORY— CTV

5 SURVIVOR:NICARAGUA— Global

6 C.S.I. MIAMI— CTV

7 H.N.I.C. GAME #1— CBC

8 DESPERATE HOUSEWIVES— CTV

9 DRAGONS' DEN— CBC

10 THE MENTALIST— CTV

11 BLUE BLOODS— CTV

12 C.S.I. NEW YORK— CTV

13 BONES— Global

14 CTV EVENING NEWS— CTV

15 LAW AND ORDER:SVU— CTV

16 NCIS— Global

17 CRIMINAL MINDS— CTV

18 TWO AND A HALF MEN— CTV

19 UNDERCOVER BOSS— CTV

20 $#*! MY DAD SAYS— CTV

21 LAW AND ORDER: LA— CTV

22 BIG BANG THEORY— CTV

23 MIKE & MOLLY— CTV

24 LIE TO ME— Global

25 CTV NATIONAL NEWS— CTV

26 VICTORIA'S SECRET— Global

27 HUMAN TARGET— CTV

28 SIMPSONS— Global

29 CTV EVENING NEWS WKD— CTV

30 CASTLE— CTV
UPDATED at 3:45 PM PST to get the name of the "Friends" more accurate —it's not "Friends of the CBC" — it's "Friends of Canadian Broadcasting".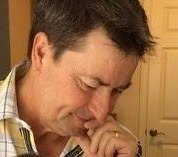 Latest posts by Joel Johannesen
(see all)