This one takes the cake. It's fantastic. The best part is: the Liberals' media division at CTV and CBC (etc) can't even pretend it didn't happen, or that it was simply a matter of experiencing it differently, to use Justin Trudeau's infamous and specious wordsalad, because it happened right in front of the reporters' red noses.
So they know it happened. Not that they're reporting it (except for one reporter).
The Liberals get all lined-up in behind the podium with all the media dutifully there, lapping up everything they say, all excited, ready to write it up verbatim, this foofarah with a backdrop of lovely first nations folks, all of them adorned in their glorious traditional dress. It's perfect. Sure to buy votes.
This is yet another yummy spending announcement, but this one apparently came as a surprise to the elders who were there and who were supposedly to benefit from it. After the announcement, an elder stole the show, going up to the podium and, turning to the Liberals, says, and I quote because it's so wonderful, "Our people don't even know what you're doing here."
Watch the elder speak here. I implore you.
It was at yet another Liberal government spending announcement, making this, what, spending announcement number 950 in the past two weeks? Not an exaggeration. Seriously. Read David Akin's Global News article "Liberals continue spending frenzy on eve of election call: $2.8B last week," which includes this scientific fact:
Those 330 spending commitments made from Aug. 19 to Aug. 25 total $2.85 billion.

For the week before that — Aug. 11-18 — Liberal MPs and ministers made 595 spending commitments worth a total of $4.9 billion.
It's like a deficit-spending clown show put on by an unaccountable banana republic candidate for el presidente.
But back to this one: The first nations elders weren't even consulted, according to the elder, just invited by Liberal HQ to appear with them in their full tradition dress. Reflexively, perhaps, they agreed to show up, but apparently, unwittingly, to be used only as political pawns. Decoration. Political color. Identity markers. To appear as Liberal sycophants. For other announcements the Liberals might invite a bunch of doctors (and ask them to wear their white smocks and stethoscopes), or old folks, or women. Any specific identity. For show. But to treat these wonderful first nations people as a mere backdrop for their crass political power-seeking and virtue-signalling poses? It's an absolute disgrace.
And I think it's newsworthy.
I think I'm right when I say that if it were the Conservatives (and they'd call them "Conservatives," not "Tories") who did this phony and insulting crap, the words flying around the media (and replayed over, and over, and over again for the rest of the campaign), would be "racism" and "cultural appropriation" and "using first nations people as props" in their "crass and rather disgusting quest" for "political power" with "no sense of decency" or even "self awareness" or "respect, and etc."  But in this case, it's almost completely ignored by the national media but for one article by Andrew Russell, National Online Journalist, Investigative, for Global News.
Will he let this slide?:
Global News contacted McKenna's office for additional comment on Sault's remarks but did not receive an immediate response.
Mr. Andrews might also ask her if the Liberals learned anything — anything at all — from the recent court ruling cancelling the Trans Mountain pipeline from Alberta to coastal BC, which was a decision based on the fact that the Liberal government failed in their duty to engage in meaningful consultations with First Nations before giving the project the green light. That happened just a year ago. As you know, it's already forgotten, along with the Trudeau/Liberal SNC-Lavalin scandal and the others. The Liberal media decide what's newsworthy. And it's different than what you and I think. Which is weird.
Actually, this is NEWSWORTHY, journalists, as if you didn't know. We certainly know. It's your job to report and discuss this stuff, even if it hurts your feelz. Failing that, our people don't even know what you're doing here.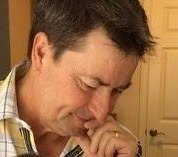 Latest posts by Joel Johannesen
(see all)