Either the Globe and Mail is slow-walking the truth so you don't find out, or they're just lousy at their jobs. Because while the Globe and Mail is still reporting this, this morning:
Police said that counterterrorism officers were leading the investigation into the slaying of Conservative lawmaker David Amess but that they had not yet determined whether it was a terrorist attack. 
The BBC is reporting this, this morning:
Sir David Amess killing was terrorism, police say. The Metropolitan Police said there was a potential link to Islamist extremism … appears to be of Somali heritage … Scotland Yard's decision that the killing of Sir David Amess was an act of terrorism confirms that, on the basis of what they know so far, the killer was motivated to use violence to further their cause.
Even the left-wing Guardian newspaper is reporting the actual facts:
The atrocity was assessed by senior counter-terrorism officials as being linked to jihadist ideology because of developments in the investigation after the suspect was arrested, the Guardian understands. 
And yes, even Justin Trudeau's state-owned CBC division is reporting truth:
Metropolitan Police in London described the attack as terrorism and said the early investigation "has revealed a potential motivation linked to Islamist extremism." Counterterrorism officers were leading the investigation.
The Globe and Mail is quick to point out (and repeatedly so) that "The slaying came five years after another MP, Jo Cox, was murdered by a far-right extremist …".  Because they think you need to know THAT about this murder.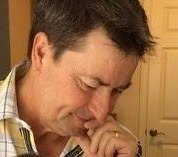 Latest posts by Joel Johannesen
(see all)