How much have you read about the alleged scams around BLM funds being spent on party houses — luxury mansions — in California and Toronto?  Nothing. This is how we know the legacy "news" media is screwing you over. Or this is way number 687.
I mentioned this Canada-related BLM alleged scam back in January with this tweet (and notice the tweeter points to an investigative report written in… the Washington Examiner, an independent conservative-tolerant news org; no, shockingly not The Toronto Star or the state-owned CBC which had no stories on it except those with breathless enthusiasm about the purchase as if working as PR for BLM).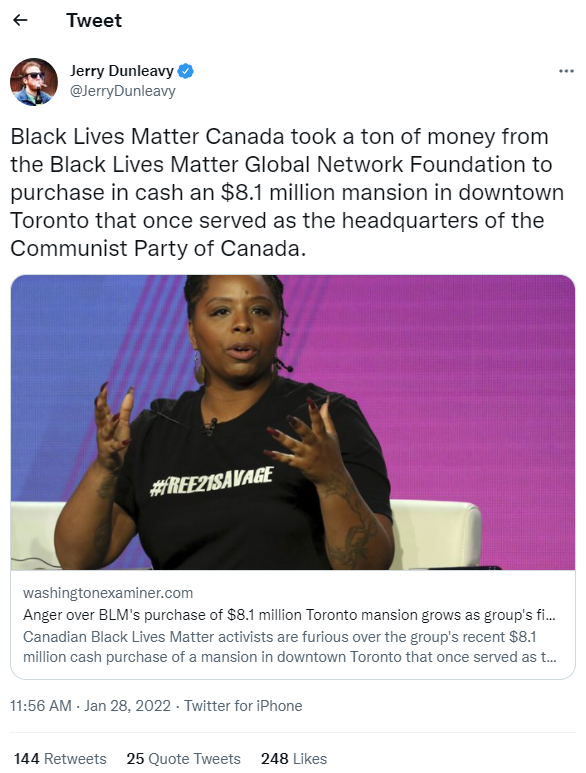 Nellie Bowles writes the Friday newsletter TGIF for Bari Weiss's Common Sense With Bari Weiss (on Substack).  Always good. Sign up here. Their TGIF hits on some of the latest key news in culture and politics making the rounds in the past week.
Today she nails the latest BLM nonsense. And it is a racket, as far as I can tell. I'm posting this extended excerpt from the TGIF newsletter here because Canada figures into it vis-a-vis the abovementioned tweet. Now the alleged scam is continent-wide.
→BLM may be the biggest nonprofit scam of our generation: For a while, the Black Lives Matter organization and its allies were very good at getting people to do their bidding. They could bully journalists into ignoring the organization's issues (being called racist is terrifying and not worth the scoop). They could convince social media companies to happily block critical commentary and reporting on the organization's financial improprieties.

Now, slowly, the truth is leaking out.

We already know BLM used funds to buy an $6.3 [USD] million party house in Toronto, called Wildseed Centre for Art and Activism, which lists no public events. This week, thanks to a dogged freelance investigative reporter named Sean Kevin Campbell, we now know that Black Lives Matter also used nearly $6 million in donated money to buy a Los Angeles mansion. That's Part One of the scam.

Part Two, broken by the New York Post: They bought it from a friend who paid $3.1 million for it six days earlier. So they got themselves a party house with donated funds and kicked nearly $3 million of donor funds to a buddy. Who knows how the fat thereafter was split up.

From the house, they posted a video of the leadership crew having fancy outdoor brunches. One founder, Patrisse Cullors, began a YouTube cooking show in the expansive kitchen. (After the story on their property came out, they took both videos down.) They called the holding company used to buy the house 3726 Laurel Canyon LLC, an address that can be shared since it was bought with tax-deductible charitable dollars.

Patrisse Cullors took to Instagram to slam Sean Kevin Campbell, who is black, and to slam the outlet that published his reporting, New York Magazine, calling the piece a "despicable abuse of a platform." She added: "Journalism is supposed to mitigate harm and inform our communities." She said the house, which has a pool and a sound stage, "was purchased to be a safe space for Black people in the community."

It's important not to forget how BLM leaders like Cullors raised these tens of millions: It was by chanting the names and showing the photos of dead black children. The donated money came from kind, well-intentioned people who desperately wanted to help.
Half the fun of the article is all the links. Great job done here.
Remember all those virtue-signaling corporate Canadian wokesters who took out huge ads proclaiming their allegience to BLM and boasting about their millions of shareholder dollars being donated? They climbed aboard the woke BLM train trend so fast (or was it really a cult-led or cultural enforcer dictate of sorts?), and dutifully forked over millions, upon millions, upon millions, to the BLM organizations in Canada and the US, before even taking two seconds to bother to look into them.
Ikea, for one, got owned by BLM. How embarrassing.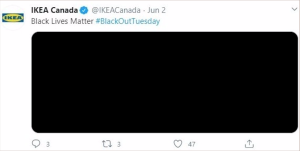 This corporate buffoonery presents a whole other potential scam that should be very concerning to all investors, shareholders, customers — all of us. And it should be concerning to the various government regulatory overseers, too, who should examine this tawdry bit of what I would call corporate malfeasance. This crap can wreck the culture; wreck the marketplace already hamstrung by governments, rules and regs, Wuhan Virus, and more; wreck investment in a country that is desperate for more of it; wreck politics by making everything political and overtly taking political sides; and more. No good comes of it.
So who donated? Where were they from? Did shareholders approve of this politicking and possibly criminal behavior that resulted from the donations? What about governments? Did they donate? Foreign governments too? Do police need to get involved?
But no — the truckers! The "news" media is a farce as if I had to tell you. This BLM story omission is another tacit admission by the left-wing legacy "news" media that they are nothing short of political activists: totally cool with divisive, racist, nefarious Marxist or Maoist communist organizations getting funding, foreign or not — even after finding out it's a possible scam — but freaking out (and lying galore) when regular citizens support a basic concept like freedom and less government control over their lives. It's scary, actually, the perfidy at play here.
I'd love a list compiled of all the companies in Canada and the US who gave their millions to BLM (I captured Amazon and IKEA, but I remember seeing tons). I wish I'd saved all those huge ads of woke BS and idiocy.
P.S. — Not at all related I'm totally sure: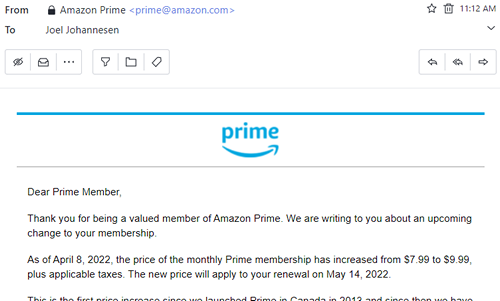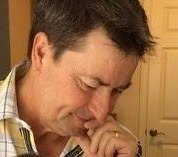 Latest posts by Joel Johannesen
(see all)