Just wow. If this is the best they can do, they need a new ad team.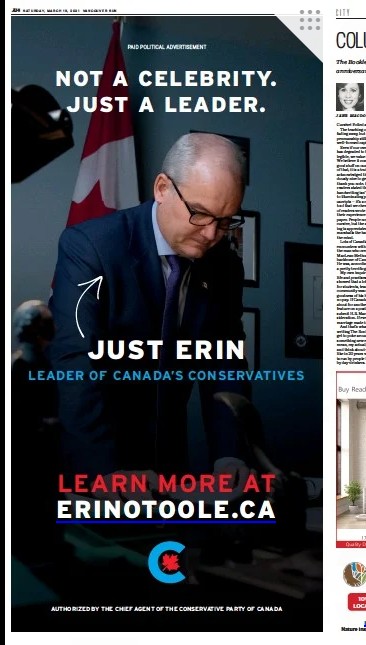 This full page ad in the Vancouver Sun (and I'm guessing all PostMedia papers and others across the country) in the front section of the weekend edition must have cost a fortune.
I just imagine they think this enormous gift to the news media — and that's what this is — will help to buy the media's love; Turn the news media into giant Conservative Party/Erin O'Toole fans and sycophants, like they are to the Trudeau regime which funds them with your tax dollars. That's how dumb they are.
This is just a nice payout of donor cash to the very media that hates you and will continue to hate you, knuckleheads. To the very people who have, and continue to, be the most responsible for preventing you and the Conservative Party from winning.
Sometimes I just think they all suffer from Stockholm syndrome.
P.S. He's LEADER OF THE CONSERVATIVE PARTY. Not "LEADER OF CANADA'S CONSERVATIVES."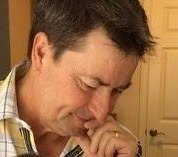 Latest posts by Joel Johannesen
(see all)