I've changed my Twitter account from PTBC_dot_ca to JoelJohannesen.
This will only affect the people who follow me on Twitter of course.
I've done this to be able to clarify that I'm not just tweeting PTBC-related tweets, but other regarding articles and entries at sites like BoldColors.net too. It's really just all about me, baby. Me me me.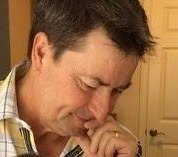 Latest posts by Joel Johannesen
(see all)