Read this story about Adil Charkaoui, who lives in Canada and is suspected of being a terrorist or at least in aiding and training terrorists.
It's also a chance to remind Canadians that Canada, like the United States that liberals hate so much, also has a law allowing the government to hold suspects without divulging any evidence against them. We're "fascists" too!
MONTREAL (CP) – A former literature student and karate instructor aided and financed a deadly al-Qaida splinter group, say newly released documents from Canada's spy agency.

The Canadian Security Intelligence Service says jailed Moroccan national Adil Charkaoui is a member of the Moroccan Islamic Combatant Group (MICG), which has been blamed for deadly attacks in Spain and Morocco.

Charkaoui, a suspected sleeper agent for al-Qaida, has been held in detention since May 2003 on a national security certificate.

The spy agency's own information on Charkaoui's alleged links to the terrorist group have been kept secret for reasons of national security.

But the information in the Jan. 6 CSIS brief is based on Media reports from Morocco and France from last April that have been widely reported in the Canadian media.

"Moroccan authorities identified Adil Charkaoui as a member of the (MICG)," says the eight-page Federal Court brief, which cites an article in France's Le Monde newspaper.

The court document also cites a Moroccan newspaper as saying Charkaoui took military training in an al-Qaida camp in Afghanistan (news – web sites) in 1998. […]
Here's a passage from the story outlining the federal law allowing suspects such as Charkaoui to be held:
Under the security-certificate rules, the federal government can hold suspects – and eventually deport them – without disclosing the evidence it has against them. Suspects' lawyers are also denied a chance to cross-examine government representatives.

The Federal Court of Appeal recently upheld the constitutionality of the security certificate process, saying individual rights must sometimes be suspended to preserve national security and protect Canadians' safety.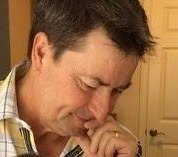 Latest posts by Joel Johannesen
(see all)