Wall Street Journal — Molnupiravar. This is a new Merck drug with promise, but the Biden administration seems to be lax in grasping its exigent value to life.
The WSJ has an op-ed is written by Dr. Marty Makary, a professor at the Johns Hopkins University School of Medicine, explaining its use. Liberalvision CTV and the state-owned CBC also ran an article on it, replete with cautionary yeah but the vaccine is better, and, because some Canadians can be so pedantic and ridiculous, the usual besides, it's expensive and so what really matters is "equity" —type nonsense.
WALL STREET JOURNAL
The FDA Can Save Thousands of Lives Today
With the stroke of a pen, the Food and Drug Administration could save thousands of Covid patients' lives. Data released last week showed that the new antiviral pill molnupiravir, made by Merck and Ridgeback Biotherapeutics, is safe and reduces the risk of the direst outcomes (hospitalization or death) by 50%. It works by directly blocking replication of the virus, is effective against variants, and can be used in combination with other Covid therapies. …
… Molnupiravir was so effective in its randomized controlled trial that researchers stopped accepting new participants. The drug's observed survival benefit was dramatic: No Covid patient who received molnupiravir died, compared with eight deaths in the placebo group. When a drug shows such profound benefits, it's considered unethical to continue to give sick subjects a placebo. Yet practicing physicians can't give molnupiravir to any sick patient because of a regulatory barrier. …
According to the state-owned CBC, health officials have been hemming and hawing about it in Canada since mid-August, and they say they haven't got a timeline for it.
Health Canada has been reviewing data for molnupiravir since August, but officials have said there's no timeline for completing the review.
Oh, I think they have a timeline. It follows extremely closely with when the Americans have finished studying it and decided something.
But I just can't get over Canada's left-wing pedants like this health expert, Dr. Srinivas Murthy, an infectious diseases and critical care physician with the University of British Columbia's faculty of medicine. From the state-owned CBC's article:
The price of the drug is also a concern for Murthy. Merck has a contract with the U.S. government to manufacture 1.7 million courses of molnupiravir for $700 US per course.
Although it's not yet clear what the Canadian purchase price will be, Murthy said that's an important consideration.
"How accessible is it?" he said.
Equity should be at the core of decisions about the drug's distribution, he said.
Actually that's incorrect. It is not an issue. It is utterly irrelevant. My eyes roll right out of my hurting head.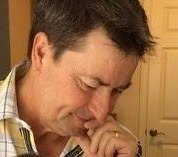 Latest posts by Joel Johannesen
(see all)