So much for the U.S. southern border, which is now being better protected against illegal aliens from Mexico, and other nationals further afield. So, many hundreds of Mexicans, and, according to the report, several Romanians, are currently flying to Canada only to immediately leave Canada for the United States over its northern border. America was their intended destination in the first place.
That's quite a remarkable condemnation for the nation. Canada, I mean. (An alternate opening for this article was this: So much for being proud to be Canadian, but it was too sad.)
They go to the trouble, the enormous risk, and huge expense of flying to Canada — an amount of money not insignificant given that they're ostensibly leaving their home countries in order to improve their poor economic lot — but then leave Canada after successfully getting here and being welcomed, for what they determined to be a better life in the USA, even if doing so illegally and therefore risking everything even more, maybe even risking their lives. To leave Canada.
The scheme — which is to say illegally sneaking into the United States over the porous Canada/U.S. border, after having first legally landed in Canada — is the result of a visa policy adopted by Canada wherein Mexicans and Romanians aren't required to have visa applications completed prior to arriving in Canada. What could go wrong, huh?
Growing numbers of Mexicans flying to Canada and sneaking across the northern border
by Anna Giaritelli | November 08, 2019 12:00 AM

…Norm Lague oversees operations at Champlain Station, the busiest of Swanton Sector's eight offices. During a tour of the region this week provided to the Washington Examiner, Lague said his station's intelligence unit had concluded more than half of Mexicans and Romanians they arrested had flown into Canada by way of its Electronic Travel Authorization program. The three-year-old program allows citizens from certain countries to enter without first obtaining a visa. People from those two nations are not allowed to enter the U.S. without a visa, but they are legally entering Canada and sneaking across the border from there.

"A majority of the people who we're apprehending from these countries have leveraged this program," said Lague. "It's a pathway that we discovered years ago was starting to shift as far as people being smuggled from the southern border to Canada and then coming south. And I think that trend, once it gets well known … I can see that trend continuing, most definitely." …
It doesn't say much for leftist or anti or neverTrumper Americans, and not a few leftist Canadians who condemn America — its past, present, and future — and even more so, its current leadership of Donald Trump, who we are told to believe is creating an undemocratic authoritarian dictatorship and wrecking the nation in fact the whole world or something because reasons. What does that say about global perceptions about Canada, and its leader Justin Trudeau and the Liberals? SPOILER ALERT: It says a lot.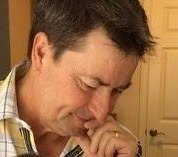 Latest posts by Joel Johannesen
(see all)