I've spent a lot of time recently outing the CBC for passing off pro-Palestinian and arguably anti-Israel agitprops and propagandists as merely normal "spokesmen" or ordinary "human rights researchers" or plain old "volunteers" or simple members of "families" representing "Family Stories" from Gaza. I looked the CBC's guest experts up and found their real, full political credentials are hidden by the CBC behind those innocuous—or the complete absence of—political labels.
• http://proudtobecanadian.ca/comments/9839/
• http://proudtobecanadian.ca/comments/9837/
• http://proudtobecanadian.ca/comments/9821/
• http://proudtobecanadian.ca/comments/9819/
• http://proudtobecanadian.ca/comments/9819/
This phenomenon is rampant not just at the CBC, but in much of the rest of the left-wing and far-left media generally. This story (below) is no better or worse than any of the CBC-related nonsense I've brought up. It's just another example:
High-Profile Doctor in Gaza Called an 'Apologist for Hamas'

A high-profile Norwegian doctor who has said the September 11 terrorists were justified in their attack is now treating patients in Gaza and is being accused of presenting "hard-core propaganda" to TV interviewers in his telling of the conflict between Hamas and Israel.

Dr. Mads Gilbert has become an unofficial advocate of the Palestinian cause, his critics say.

International media reports, including those from the BBC, CBS, CNN and FOX's sister station Sky News, present Gilbert as an ordinary doctor.

But a look at his record shows that Gilbert, 61, is a political activist and member of the Norwegian Maoist "Red" party, and he has been involved in solidarity work for the Palestinians since the 1970s. He has criticized the international aid organization Doctors Without Borders for refusing to take sides in conflicts.

[…]

In addition to being supportive of the terrorist organization Hamas, Gilbert has voiced support for the Sept. 11, 2001, attacks on the World Trade Center and the Pentagon.

"The attack on New York did not come as a surprise after the policy that the West has led during the last decades," Gilbert told the Norwegian newspaper Dagbladet on Sept. 30, 2001. "The oppressed also have a moral right to attack the USA with any weapon they can come up with."

When asked if he supported a terror attack on the U.S., Gilbert said, "Terror is a bad weapon but the answer is yes within the context which I have mentioned."

[…]

"We found out he justified the 9/11 attacks.… Here's a guy with a radical political background who is being interviewed as if he were a neutral medical observer," Steinberg [Gerald Steinberg, executive director of NGO Monitor] said.
I can't find anything on him at the CBC, but I expect to see him interviewed any day now. As a plain old earnest "physician" simply working in Gaza. Perhaps as a "Family Doctor".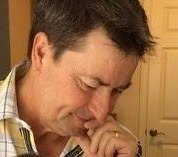 Latest posts by Joel Johannesen
(see all)