How come practically the only thing the CBC shows on their "news" channels are scenes from hospitals in Gaza with Palestinians running around screaming in them?
We heard no end of the news about the UN school being fired upon by Israeli forces. But the media never showed this video (below) of that very school being used by the Hamas terrorists to fire rockets at Israel. You'll notice this video was from October 29 of 2007. Hardly a knee-jerk reaction from Israel when they fired back on January 6 2009.
• From the Israeli Defence Force YouTube site:
Text accompanying the video:
Terrorists from the Gaza Strip fire mortars from an UNRWA boys' school in Gaza on 29 Oct. 2007. Hamas and other terror organizations in Gaza make deliberate use of civilians living in populated areas as human shields.
Where was all the international pressure to get Hamas terrorists to stop firing rockets at Israel from UN schools in Gaza? Where was the CBC and its finger-wagging at, and on-air badgering of Hamas spokesmen? I have never seen these videos before today. It therefore seems to me the CBC and other media is purposely misinforming us.
• Here's a video of an Israeli Defence Force spokesman offering another sound explanation (click link), as they've done a thousand times before to a media which plays deaf.
• Here's another video which shows terrorists in Gaza firing rockets at Israel from civilian homes, cars, and more, and Israel firing back. There's tons of videos like this at the IDF YouTube site. They're freely available to all the media.
The Israel Air Force launches a precision strike against various Hamas-linked terror targets in Gaza on 7.1.09. Hamas uses its citizens as human shields and exploits religion in its brutal campaign against innocent civilians.
• Here's an excellent encapsulation of the recent history in Gaza. Sounds like the opposite of everything you hear on the CBC and other liberal-leftist media.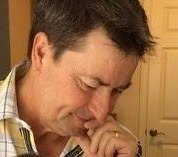 Latest posts by Joel Johannesen
(see all)