A key player in the Liberal Party's adscam sponsorship scandal, Jean Brault, has been sentenced to 30 months in jail for his part in the biggest political corruption in the history of Canada.
He could have been sentenced to 50 years.
He admitted to filing bogus invoices for $1.6 million for work of little or no value.
In stark contrast and to my utter amazement, Liberal Party politicians who worked under Team Chretien/Martin still do not admit to doing anything bogus or doing any work of little or no value.
[…] The sponsorship program was originally created with the intention of combating separatist sentiment after the narrow victory by federalists in the 1995 Quebec referendum.

An inquiry later found that $155 million of about $355 million in funding set aside for the program found its way to Liberal-friendly ad agencies and middle-men who often performed little or no work for the reward.

Part of the money was siphoned back to the Quebec wing of the federal Liberal Party, with $800,000 in official donations and more than $1 million in kick-backs.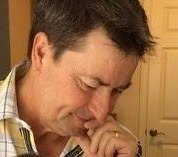 Latest posts by Joel Johannesen
(see all)