Not that I'm "triggered," and I'm pretty sure Andrew Scheer has a good thick skin and can hack it, but let's just clarify: is it the official position of the Liberal government of Justin Trudeau that his cabinet ministers can use what they would call divisive and intolerant and negative and un-inclusive dehumanizing graphics, in their tweets? Are they going to do Jagmeet Singh too? Or Elizabeth May? Doesn't seem very "woke." Or is it (and this is a question for their media division too) just OK to mock a white conservative guy in this way?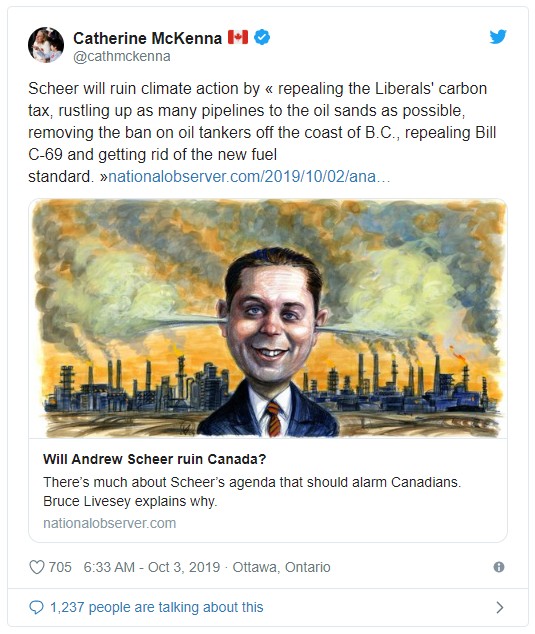 Where did this ugly picture come from? The article McKenna links to is, as if I had to tell you, a stridently anti-Andrew Scheer opinion piece (though not labelled as opinion, rather, as a serious journalistic "analysis"), titled "Will Andrew Scheer Ruin Canada?" It's rife with all the usual leftist bromides: referring to Scheer's "flirtation with alt-right and bigoted sensibilities," referring to the Alberta oils sands as "the tar sands," and all of the left's other usual anti-conservative talking points, and replete with politically loaded words disguised as facts. It's just more of that objective journalism we've come to know well.
The source publication, nationalobserver.com, is an ardently "progressive" (their word) anti-oil advocacy site, founded by an expat resident of the USA, Linda Solomon Wood. She moved to Canada after 9/11, citing her opposition to President George Bush going to war against the Islamist terrorism that attacked America — a rather questionable position for her to take, if you ask me and most normal people in Canada or the U.S. (what say you, McKenna?)
Almost every article in the website is couched in tiresome anti-oil and pro-climate change alarmist notes. They're obviously incensed not just by Andrew Scheer but by conservative Alberta Premier Jason Kenny. Like all of the left and far-left, for some reason, they work hard to denounce Jason Kenny's ongoing investigation into the truth about the myriad, complicated network of foreign players and lobbyists working against Alberta oil. Here's an article from today:
Well maybe not "every core tenet." The nationalobserver website indicates its ownership include Linda Solomon Wood, Mike De Souza, Jenny Uechi, and a group of social impact investors. (You don't know what that means, do you? That's by design. Nice transparency and clarity there, huh? That's precisely what Jason Kenney is referring to. Or am I just paranoid too?) The site indicates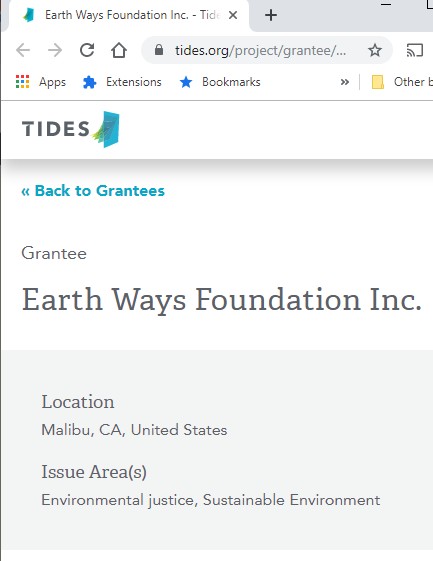 "Earthways Foundation made a convertible loan of $100,000 to help National Observer implement its marketing plan." I read about Earthwise Foundation… at the Tides Foundation (American) website, because, see, Tides funds them, who in turn funds nationalobserver. Earthwise is based in Malibu, California. (Malibu, the home of the liberal rich and famous' seaside mansions.) I understand Malibu, California, is an American city. The site also adds, "In 2019, we are partnering with the European Union on two panels on climate change." Huh. Sounds foreign too. By the way, is the expat Linda Solomon Wood an American citizen herself?
Wikipedia has this to say:
According to an article by Vivian Krause in the Financial Post, the National Observer has received funding from The Tides Foundation of San Francisco, and Linda Solomon Wood is the sister of a former chairman of the Tides Foundation.[2] Terence Corcoran in the National Post referred to the National Observer as a "left-wing Vancouver online magazine".[3]
Sister of the former Tides chairman? Huh. Taken together, the publication appears to me to be another member of George Soros' (American) and/or Tides' (American) purposely impossibly intricate family of many dozens of interwoven left-wing advocacy tentacles. They sound, to use their words, foreign-funded, and it seems to me it feeds right into the Jason Kenney "paranoid" "conspiracy theory" about foreign funding.
Well, AND Canadian government funding too, it turns out. This:
"We received support from Heritage Canada's Canadian Periodical Fund in 2018."
Canadian Periodical Fund — meaning the government of Canada spending money from taxpayers like you. Seems (and this is my research, not their clarity that provided this) they got $50,000.00 of your cash for 2018.
Shockingly (shockingly, I tell you), given that they accept federal funds, another article at that taxpayer-funded site pretty much excuses Justin Trudeau and the Liberals for their recently-exposed two-plane election campaign extravaganza. They shift the blame squarely onto the Conservatives for being hypocritical on this issue. Seriously.
…This [the two-plane thing] is not hypocrisy, but pretty tidy logical consistency.

Hypocrisy, on the other hand, might be, yet again, just for instance, spending the first weeks of the campaign (and the first several pages of your climate-policy brochure) spreading falsehoods about the impact of carbon taxes and then attacking your opponent on national TV over an inconsequential climate-related detail, all to mask the utter lack of substance in your own climate plan. …
This partisan politicking, and excusing of the use of two jets for an election campaign, from an anti-oil, aggressively pro-climate emergency hysteria website; which seems to be foreign-funded; and which advocates for the shutting down of Kenney's foreign-funding inquiry; and which nonetheless claims to be objective, true to journalistic standards, and unbiased; which also gets federal funding. Pretty amazing.
That's what a Liberal cabinet minister is linking to. With that graphic.
McKenna should be relieved of her taxpayer funding, too.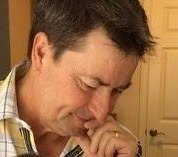 Latest posts by Joel Johannesen
(see all)