I was watching Fox News Channel, the best channel available in Canada, and as Laura Ingraham and guest Ann Coulter (our columnist) were discussing Obama and McCain it occurred to me: that's the winning ticket for conservatives right there! Talk about your aesthetically and intellectually pleasing true blue conservative ticket! Oh we weren't. Well we should.
Amusing factoid learned: Ann Coulter said she just bought the domain name GetDrunkAndVote4McCain.com. She's not exactly touting him. (Conditions for her support: he must change his position on ANWR and on amnesty… and 8 dry martinis…)
I assume the question on the banner was rhetorical.

Ingraham-Coulter '08 !
.
(And if you don't vote for them, you're sexist!)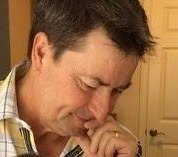 Latest posts by Joel Johannesen
(see all)