Gee not a lot has happened here lately. Much.
This blog entry will expand with explanations following a good sip o' something…
mmmOK. I'm better now.
Thing is, I wanted to make some of our old discussion forum available again, just for reference purposes, because there was so much ground covered there on so many issues. The discussion forum software we were using (UBBThreads) has been updated since we last used it here at PTBC however, and the new version, which I purchased this week for just this purpose, wouldn't work on our cheap old (old!) version of our MySQL database software. Fine no problem, I thought, I'll upgrade that too!
But the database software upgrade went terribly awry. It damaged parts of my Admin control panel, and other bits too. It was just ugly. So through the night I worried and pondered, trying to remedy it, to no avail. This morning I had to reinstall all the operating software on the server and re-setup the server including the domain name server and the email server and everything else.
Thankfully, I long ago decided to make a point of being disciplined and to do regular backups of all the data here no matter what. Liberals are against that. (No just kidding—I don't have a clue where liberals come down on that but I'm pretty sure they're against that.)
The end result is that we don't have the MySQL upgrade, and we don't have the old discussion forum software. We're just back where we started! But I did set up a new server with the upgraded software while waiting for the backups to upload to the fixed old server. So in the next few days, I'll move the site over to that new server. That should go without a hitch!
Thank you.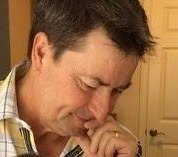 Latest posts by Joel Johannesen
(see all)