(Hat tip to Marc). Not that I'm the arbiter of all that is hip, but yeah, we all "get" the debate about anti-religious cartoons already, kids. We get that there is a debate, and we get that it's controversial, and that there are different sides. I don't think we need to keep finding new and increasingly offensive ways of expressing our irreverence towards those who hold religious beliefs, and horking up new gobs of sputum to spit at them.
And we get the "gay is normal and good now accept it, love it, dammit" push that all liberals all around us are constantly promoting. I even get the liberal-left push to end all religion in the world (good luck with that one —not!), and how these and other things are intertwined.
Our universities and our universities' students are supposed to be ahead of the curve on styles and trends, not lagging. But the kids are not in this case, and they're not even on point:
Jesus and Mohammed Smooching: Gay 'Tolerance' Cartoon Published by University of Toronto

TORONTO, February 20, 2006 (LifeSiteNews.com) – The University of Toronto's Victoria College student newspaper The Strand, has used the controversy surrounding the cartoons ridiculing Islam to bash Christianity and Islam simultaneously. Accompanying an article on the cartoon controversy, the paper published a cartoon of its own depicting Jesus smooching with Mohammed in the "Tolerance Tunnel".

"The cartoon is a sort of Canadian statement on religious tolerance," Nick Ragaz, managing editor of The Strand, the student newspaper of Victoria University at U of T told the Toronto Star. "This is not an act of hate," he said. "It's controversial, yes, but it's no attack," said Ragaz.
And if I understand things correctly, I do believe we Christians have a right to call for the kids' beheadings. Or at least mock them for being the belligerent idiots that they are (on our dime, largely).
If you do go and look at the stupid cartoon, you'll see that not only is it stupid, it doesn't even make the point, assuming they even have a point. Mohammed's face is not shown as he is kissing Jesus. His back is to us. Only Jesus' face is showing as he's no doubt "frenching" Mohammed. So apparently our state-funded universities are teaching not only liberalism and irreverence and all that is anti-religion (and Christian in particular), but also the art of being an artful pantywaist.
The Liberal Party beckons you. As I'm sure you know.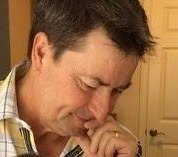 Latest posts by Joel Johannesen
(see all)