Jimmy Duke was my pitching coach in 1976, the year we won the little league championship. I first met him at Clear Lake Baptist Church in 1973. That was just a year after I met his son Jim in Mrs. Ogden's second grade class. Thirty-one years after we were first classmates, Jim would be one of the groomsmen at my wedding. I've been friends with him for 34 years now.
Jimmy stopped taking his family to CLBC after a tragic car accident killed the two little girls of a good friend. For him, God just couldn't allow such a thing and still be worthy of worship and praise. The girls' deaths were violent and the fatal accident seemed to take Jimmy's faith with it to the grave.
Jimmy and his wife Sandra would divorce in the late 1980s and I would seldom see him afterwards. Glimpses of Jimmy's life in recent years would come to me in little bits and pieces via the funny stories I would hear about him from family and friends. Jimmy's sense of humor was a foundation for his great success as a businessman.
When his daughter Gwen married in the late 1990s he struck up a friendship with Pastor Roger of the local Hope Community Church. Roger would have lunch with Jimmy several times before he asked him, "Jimmy what are your thoughts on the Lord, these days?' Jimmy's answer to Roger was an instant classic: "As I understand it, you have to be Mother Theresa to get into heaven, and I'm not giving up my private airplane." Roger laughed when he later told me that story.
However, there was nothing funny last summer when his ex-wife Sandy died suddenly and painfully of lung cancer. It would remind him, probably, of that car accident that killed two little girls and drove him from the church decades earlier.
After Sandy passed, I would have some long, tough phone calls with Jimmy's son. How does one make the argument that a tragedy – especially one like the painful death of one's mother – may some day be revealed as a blessing? How can such an argument be anything but offensive while the wounds of a loved one's death are still fresh?
I tried unsuccessfully to compare my friend's loss of his mother to the loss of my grandmother forty years before. The latter brought about the conversion of others though her life was cut short after 48 years. Could Sandy's life bring about a similar change in others, too? Thankfully, his father Jimmy kept in touch with Pastor Roger.
Because Jimmy and his second wife Linda kept in touch with Sandy, too, it was possible for him to be influenced by her passing in a real and meaningful way. After Pastor Roger led the memorial for Sandy, he would speak to Jimmy again. When asked about his thoughts on the Lord, this time Jimmy said "It seems God in the Old Testament is a whole lot different from God in the New Testament." Roger told him he wouldn't live long enough to get answers to all his questions. But that one death reminded him of his mortality. And that is when his spiritual journey began.
Jimmy took a day off work to roam the aisles of Barnes and Noble to search out the perfect Christian apologetic. That day turned into two weeks as he couldn't find the right book. Jimmy was looking for a book with numbers and charts. He wanted science and logic and archeological evidence all rolled into one package.
Finally, he decided upon a book by Geisler and Turek called "I don't have enough faith to be an atheist." He read that book, followed by another by Josh McDowell. Then he topped it off with a reading of the Old Testament.
Around that time, I got a note from Texas written by a reader named Bob who attended Pastor Roger's church. He told me he just met a man who knows me, too. "Jimmy Duke and his lovely wife Linda joined my Bible class recently," he said. Linda was a long-time Christian, Jimmy was coming around fast.
While still in the process of conversion Jimmy bought 30 copies of Geisler and Turek's book. He passed them out to anyone who would take a copy. Jimmy's thirty plus years as an agnostic were coming to an end. His former wife's painful death was becoming a catalyst for his conversion to full-time believer and part-time witness.
Suddenly – just a few weeks ago – the successful businessman called a meeting of all his staff. He told them about his spiritual journey. After convincing them he would never try to push his religion on them, he also made a promise. Anything they needed for spiritual exploration – including any time they needed off, any trips they needed to take, any books they needed to buy, or classes they needed to complete – would be on him.
Just last week Frank Turek – the man who co-wrote the book that launched Jimmy's spiritual journey and subsequent conversion – contacted me out of the blue. Over the phone, I told Frank – whom I had never spoken to before that day – the powerful story of Jimmy the agnostic turned witness. I told Frank that he and Norm Geisler should be overjoyed that they played a big role in Jimmy's conversion.
Later that day – after I got off the phone with Turek – Jimmy Duke checked into a hospital in Clear Lake City. He died unexpectedly the next day, surrounded by his loved ones.
Today, I'm just going to sit here writing the story of Jimmy's conversion with one hand while the other is holding a couple of painkillers I'll have to take after I finish this column. As soon as I recover from a shoulder injury, I'm going to celebrate the last year conversion of Jimmy Duke. To carry out that celebration (literally), I'm going to need two good arms to carry 30 copies of Geisler and Turek's book out of Barnes and Noble.
Giving those books out to anyone who will take them will be a nice way to celebrate the life of Jimmy Duke. Some people believe in a world generated by chance, governed by natural causes, and devoid of miracles. I don't have that much faith anymore. And none of us has that much time.
Editor's note: Here's a link to I Don't Have Enough Faith to Be an Atheist – by author: Norman Geisler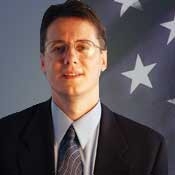 Latest posts by Mike S. Adams
(see all)