Leftist Adam Giambrone, the man who was running for mayor of English Canada's liberal-left central, the city of Toronto, but who quit amidst allegations and then his own admissions of multiple partners and supposedly having sex with one of them in his own city hall office (and then the story disappeared off the news pages like magic!), submitted his city councillor expenses for '09. Yes he's still there. He's not a conservative, see.
His expense report didn't include any receipts for condoms, thank Gaia, but he did bill the city for loads of taxi receipts. Stupid, because the liberal-left media would have easily overlooked receipts charged to the city for condoms, but taxis? Nuh uh. That ain't
liberal. (Well it is actually, as this proves, but it's not supposed to be like public and everything!)
Meanwhile, as I was writing this up, the precious left-wing CBC was broadcasting an important story on their news channel not about this, naturally, but rather about another lefty anti-missile "artist"-slash-protester putting a giant 24-foot condom on an even bigger upright missile, in Euroliberal Norway. No doubt that "artist" was reimbursed for every last cent of the cash required for that condom, and the costs associated with that political protest badly disguised as "artwork".
While I was struggling to figure out how that CBC story was relevant and germane to my life, I almost neglected to mention that Adam Giambrone has very close ties to the federal you've got to be kidding party! The NDP. The abject socialists. I really should mention it because while the media division of the liberal-left have been forced by necessity to report on Giambrone's philandering, and, apparently, on "artists" placing a giant condom on missiles in another asinine left-wing protest, no news media ever mentions that extremely intimate NDP tie for some reason. Which is weird because it's all about politics.
So let's make it clear: Aside from being a rampant philanderer (thereby also showing that great respect for women for which all liberals are famous); and another left-wing city councillor always blathering on about not taking cars and instead taking the wonderful public transit; and aside from actually being the head of the transit commission; he is also the former National President of the New Democratic Party of Canada from 2001 – 2006. They are the self-anointed and self-described Canadian "moral conscience" of all-get-out, on green, enviro, and "environmental justice", not to mention "woman-feminist-equality justice" and "social justice" and "sexual justice" and "everyone's equal to everyone else and we'll make sure of it, um, justice" and every other "justice" that is actually code for socialism and progressivism.
Read more about the scandal-tainted Adam Giambrone in my blog entry here. Because you won't read it anywhere else.
YO! TAXI! (snap snap)
Reviewing his expenses, it turns out he's a totally typical liberal-left elitist who thinks public transportation is fine for you, the lowly citizens, all the time. But not for him. At least not half the time. Just some of the time. You know, when it looks good, I guess. That's because, he wrote in an email to the Toronto Star this week, "there are, however, sometimes when taxis are needed due to time constraints or what I am carrying with me (i.e. files)." (And sometime in the future, elected officials earning huge stacks of taxpayer cash, should learn to write English properly too. In fact, there are some times. Not "sometimes", which suggests some indefinite time in the future. All the time. Not sometimes.)
(It should be noted that the phrase "Ride the Rocket" in the Toronto Star story below refers to a transit commission slogan, not an intimate instruction from Adam Giambrone's to his women.)
TTC chair spent $3,000 on taxis last year

David Rider
Urban Affairs Bureau Chief [Toronto Star]

Toronto Transit Commission chair Adam Giambrone may champion public transit but he has nothing against taxis, records of city councillors' 2009 office expenses show.

Giambrone expensed more than $3,000 in cabs last year, including a trip home after taping an episode of his Ride the Rocket TV show on a streetcar.

About $2,400 came from his office budget, with the rest billed to the TTC.

Giambrone, like other councillors, has a city-provided Metropass.

The lowest spender was, as always in recent years, Rob Ford, who billed taxpayers for nothing, merely notifying city officials he spent $708.78 of his own money on council business.

On Wednesday morning, Ford (Ward 2, Etobicoke North) called Giambrone's cab expenses "ridiculous."

"I've taken two cabs in 10 years of politics and I think they were for fundraising dinners after council," said Ford, who is rumoured to be set to launch a mayoral campaign. …
And by the way, the next story on the CBC news channel, which is mentioning none of this Giambrone story, was on a joint-rolling competition.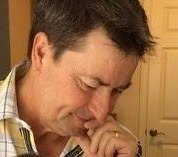 Latest posts by Joel Johannesen
(see all)