Seems "Victoria Day" comes sooner and sooner every year.
Yeah. Had a raucous weekend what with all the celebrating of that ancient Queen Victoria's big day. The pomp. The ceremony. The eating and drinking. As usual I got pretty emotional.
I didn't get around to sending out all those Victoria Day greeting cards this year. On the other hand I never got any Victoria Day "seasons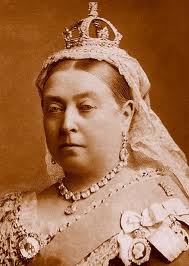 greetings" from anybody either. Guess that tradition is out the window. The VICTORIAN window, am I right? Glad her legacy, at least, lives on.
You do know what her huge legacy is for Canada, right? It's huge. HINT: It's that some things are called "Victorian," silly! Yeah that's it. What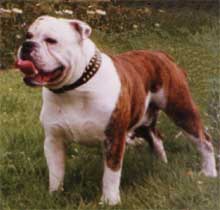 do you want? The Model T? Polio vaccine? Capitalism? No it's just the "Victorian" thing. Well also the May long weekend that she inspired. That's why she is so, so special to each and every one of us and all of us collectively. Now, today, I can honestly say if it weren't for her, we wouldn't have a holiday in May. (Unless they thought of one for utterly any other reason whatsoever). And we'd even be without the Victorian Bulldog (seen at left. Sorry at right. Arf).
I looked for the parade but couldn't find it. All I could find was gay people parades. And I mean gay not in that quaint and gay Victorian way, but in the pure homo-sex way. And they're happening nearly every month in the summer, now. Boorrrring! Yes the parades might be somewhat similar in their gaiety, but I wanted the real thing (mostly because I'm so Victorian that I still don't like seeing taxpayer-subsidized decorated penises, painted bare asses, simulated gay love and sex, and raw, naked, left-wing political ideology and its overt advocacy on display in public streets). I'm sure there was one somewhere. Apparently in the city of Victoria BC they have one, because they might care about her on account of the name of their city  —  a city which, for those of you in not-BC, is located on an island south of the "Haida Gwaii"  —  which are islands which used to be called the Queen Charlotte Islands. Don't get me started on Queen Charlotte and how her islands became "Haida Gwaii" (which, no, despite the reputation of the west coast, is not how the native folks say "Hi Duh I'm Gay"), but suffice it to say it's better than being called Regina. Or any other body part.
Hey what would she be now? 193? Golly. Sure glad we have kept this excellent and ever so useful tradition of celebrating that legacy-riddled monarch all these years. Some things are just worth preserving. Because they mean something. They're important.
Anyway, I sure hope you all had a great Victoria Day celebrating, for no readily apparent reason, the birthday of that rotund queen who nobody even knows but for the name of this day off. Can't wait for next year's big huge Victoria Day. It's after that December winter solstice 'n happy tree festival of light and diversity 'n seasonal values (season's greetings in advance!), and of course bunny day, as you know.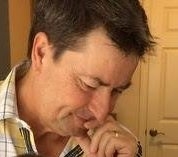 Latest posts by Joel Johannesen
(see all)