Wish I could say I wrote it.
It's in the Vancouver Sun and National Post and I assume all the Postmedia papers online.
It's the last paragraph that got me. The last line. Obviously, I won't spoil it here.
You'll be glad you read it.
Colby Cosh: Jokes about sending tanks into Ottawa elucidate the ruling-class psyche | Vancouver Sun
It's a good chaser for my article here:
New evidence: You thought the Emergencies Act was overreach? Hold my beer. Liberals considered using military with tanks to quash freedom convoy.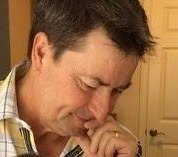 Latest posts by Joel Johannesen
(see all)