It took a few sentences to figure out why nearly all of the entirely left-wing Canadian "news" media cabal is ignoring this story — I mean especially since they're so big on constantly shrieking that democracy is supposedly being stolen from us by the likes of the very evil Elon Musk and literally everybody else who doesn't vote Left or far Left. Joe Biden gave them their marching orders: vote for Democratic Party or democracy could end!
(Musk always has voted Democrat — for Biden, even — so reporters must be more confused — and angry — than usual re Musk and his allowing free speech and not banning conservatives on Twitter. No fairzies!)
The BBC is on the story of an actual threat to democracy, thankfully, which I found out via Twitter coincidentally enough.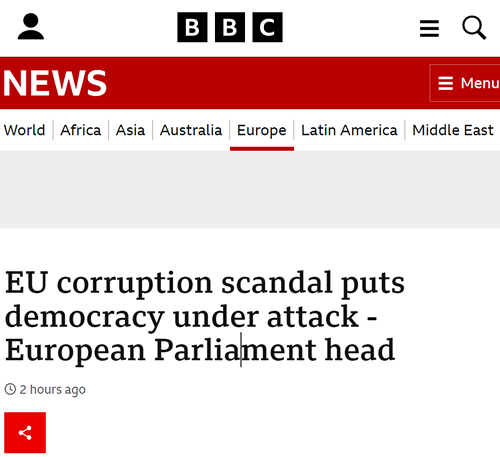 However despite seeing banal tweets by Canadian journalists all day long, the real threat to democracy story is hard or impossible to find today outside of Europe today.
Apparently in Canada, "news" journalists discuss the top 200 news items of the day in order of importance from 1,800th least important, to the most important, if there's time. Reporters apparently look at Twitter (now with more evil and "hate!") too, despite its democracy-threatening ways. This one didn't retweet the real democracy-threatening BBC story I'm on about. She, like many journalists, went for the REAL big news of the day instead, it having nothing to do with her or their ideological or activist bent (or marching orders?):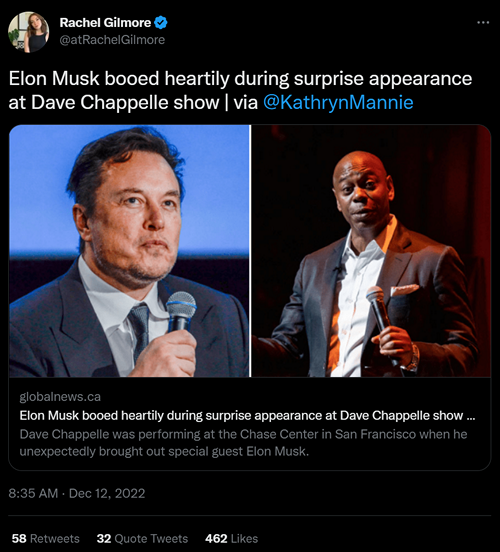 She was so hot on the story she tweeted it twice, once with her own jabs.
But here's why I think they aren't so interested. Here's the BBC's telling of it with my handy yellow highlighting, which I of course include purely for democracy-protecting purposes:
The president of the European Parliament has warned that "European democracy is under attack", following allegations that Qatar bribed EU officials to win influence.
Roberta Metsola said that "open, free, democratic societies are under attack".
Belgian police have arrested four people, among them European Parliament Vice-President Eva Kaili.
…Belgian police seized cash worth about €600,000 ($632,000; £515,000) in 16 searches in Brussels on Friday. Computers and mobile phones were also taken.
No suspects have been publicly named, but Ms Kaili is understood to be among those who have been indicted.
Ms Kaili – an MEP for eight years – was suspended from her duties as one of 14 vice-presidents by Metsola.
She has also been suspended from the parliament's Socialists and Democrats Group and expelled from the Greek centre-left Pasok party.
Prosecutors in Greece have reportedly frozen all of Ms Kaili's assets. …
…Ms Kaili's responsibilities as vice-president include the Middle East. She has been a defender of Qatar in the past…
So in real life, it's actually left-wingers who are the threat to democracy. Who knew the Left was so into projection? And lying? Misinformation… disinformation… uninformation…
Well, at least there are no MPs or cabinet ministers or prime ministers in Canada who, say, have been a defender of Communist China, for example. Like Justin Trudeau or any of his MPs or cabinet members. And we know of no Chinese Communist cash that has been found to have been spread around in political circles here. So this could not happen in Canada. No worries. Democracy is safe here! Let's get back to harassing Musk for allowing free speech!
The lesson here is that there's only a "threat to democracy" when the threat-y people are right of center (or in the confusing case of Elon Musk for example, says things that are sensible, supports free speech and freedom generally, and who doesn't toe the woke progressive cult or trendy left-wing blather as if he has a mind virus or is in a cult).
Now if only the crack reporters in Canada would ask who in Canada — which MPs and political hacks — got that Chinese cash designed at least in part to keep Conservatives out. And more importantly, have any been booed?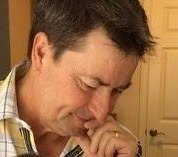 Latest posts by Joel Johannesen
(see all)