The activist group Environmental Defense got a taste of what it used to dish out this week when its Washington, D.C., offices were invaded by another green group, the Global Justice Ecology Project.
The Global Justice Ecology Project (GJEP) essentially accused Environmental Defense (ED) of collaborating with the enemy—big businesses that want cap-and-trade global warming legislation. Noting that her father was one of ED's founders, GJEP head Rachel Smolker said she was now "ashamed" of ED because it advocated cap-and-trade. Smolker said that the European version of cap-and-trade, the Kyoto Protocol, had "utterly failed" to reduce emissions and served "only to provide huge profits for the world's most polluting industries."
"Instead of protecting the environment, ED now seems primarily concerned with protecting corporate bottom lines. I can hear my father rolling over in his grave," Smolker said.
The GJEP activists who took over ED's offices rearranged the furniture to illustrate how cap-and-trade is "like rearranging the deck chairs on the Titanic," and sported signs that read "Keep the cap, ditch the trade" and "Carbon trading is an environmental offense."
While this column's position is that global warming alarmism is the ultimate in junk science and that the proposed solutions to this non-problem amount to economic and social suicide, for those who believe in the need for global warming regulation, the GJEP activists do indeed have a point—cap-and-trade is a charade.
If you subscribe to climate alarmism, you can view cap-and-trade only as too little, too late. Last August, the head of the United Nations Intergovernmental Panel on Climate Change, R.K. Pachauri, told the Voice of America that the clock is running out on the amount of time left to reverse global warming. "I would say about six or seven years. We need to think about change rather quickly because unless we do that, then the impacts of climate change are going to get more and more serious," he said.
Assuming for the sake of argument that manmade greenhouse gases are the climatic culprit that the U.N. and CO2-phobes make them out to be, how much progress toward Pachauri's goal of reversing global warming will cap-and-trade have made in seven years? None.
First, NASA's CO2-phobe-in-chief, James Hansen, says that atmospheric carbon dioxide levels need to be stabilized at about 350 parts per million (ppm) to avert harmful climate change. But atmospheric CO2 levels are already at 380 ppm and growing. So the CO2 horse has already left the climate barn.
Next, the schedule of emissions reductions in the Lieberman-Warner climate bill—the legislation that died in the Senate last June because it was too onerous—would only have reduced annual U.S. greenhouse gas emissions by about 11 percent by the seventh year of its implementation. Since the Lieberman-Warner scheme covered only 70 percent of U.S. greenhouse gas emissions, in the first place, the actual reduction in annual emissions after seven years would have been less than 8 percent from current levels. As the U.S. would still be emitting more than 6 billion tons of greenhouse gases to the atmosphere annually, it's pretty obvious that a measly 8 percent reduction would not "reverse" global warming, as Pachauri says needs to happen.
Finally, as former Republican presidential candidate Mitt Romney said, it's called "global warming" not "America warming." China is either close to passing, or has already passed, the U.S. as the world's leading greenhouse gas emitter. As it builds a new coal-fired power plant every week, China is increasing its emissions by as much as 10 percent per year. China, then, will increase its emissions more in one year than the U.S. would cut in seven years. Now that's a carbon offset—one that renders any U.S. cap-and-trade efforts as futile as King Canute trying to command the tides.
The Global Justice Ecology Project is entirely correct that cap-and-trade is a system that will "rake in profits" for Environmental Defense's big business buddies. ED's cohorts in the U.S. Climate Action Partnership lobbying effort expect that taxpayers will award them more than $1 trillion in free carbon credits over the first 10 years of a cap-and-trade scheme. After all, USCAP members like Alcoa, Dow Chemical, Dupont, and General Electric are not lobbying for global warming regulation just so they can operate under an even more onerous regulatory regime. Cap-and-trade is the latest in corporate rent-seeking—getting paid for being regulated.
Hardcore Greens like the GJEP are understandably upset at supposed allies "sleeping with the enemy." But large activist groups like Environmental Defense went mainstream long ago and are now more like the big businesses they used to scorn rather than the than grassroots groups they started out as. In contrast to GJEP's hand-scrawled 2006 tax return showing revenues of a mere $103,349, ED's neatly typed out 2006 tax return showed revenues of $83,827,034.
Environmentalism has become an industry of sorts. According to a recent Forbes report, the 11 largest environmental groups have combined annual revenues of about $1.8 billion and own billions of dollars of assets. By selling out, Big Green has cashed in.
It will be interesting to see whether the hardscrabble green groups that seem to really believe in a coming climate apocalypse will succeed in pressuring the limousine Greens to return to the fold, or whether the haves will make the have-nots an offer they can't refuse.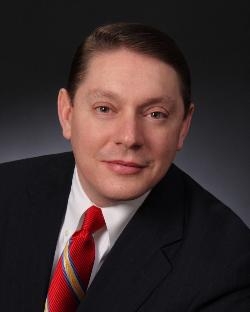 Latest posts by Steven Milloy
(see all)