There's lots of advice on offer to the Conservative Party today. Here's a hint: The total Machiavellian bullcrap from Toronto-based progressives posing as concerned citizens wishing nothing but the best for the Conservative Party at the Globe and Mail or Toronto Star: ignore it. Use it as a "what not to do" manual. Enough of that. More like this please — this, courtesy of Rex Murphy, serious person, thinker, National Post columnist.
…Get off the global warming party bus, dare to diverge from the near universal media genuflection on the issue and speak the thoughts that millions of workers and regular Canadians actually think about this massively over-hyped, relentlessly propagandized, utterly politically correct fascination. …
As I've said, though, if they insist on remaining on the global warming party bus, then all passengers must, must, must… remain on the bus. No private cars, no car manufacturing (hi Ontario!) no jet planes, no aircraft manufacturing (hi bonjour Quebec!) no cruise ships or ships of any kind nor its manufacturing  (hi Maritimes! Hi again Rebonjour Quebec!), no trucks (still there, Ontario?!), and certainly no Bombardier Ski-Doos. And every spoken word on the bus must be spoken in both French and English, duh!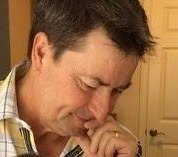 Latest posts by Joel Johannesen
(see all)