Election debate media coverage rights — the court case today:
Got to hand it to Candice Malcolm and Andrew Lawton of True North, and Ezra Levant and his Rebel News — they fought for freedom and won, just moments ago, against the government and its cadre of taxpayer-paid lawyers.
The government lost big, actually, because although short, the court case had the consequence of exposing quite an effort on the part of the Trudeau Liberal government to quash certain media voices which just happened to be "right-wing," and exposed more of the government's ongoing effort to be the self-anointed arbiter of what is or isn't "journalism."
Quick aside here: I love how the state-owned CBC tweets about it as if the CBC were above the political fray, and as if they aren't themselves best described as "left-wing":
Right-wing outlets turn to court after being barred from covering election debate https://t.co/EMxrnxOfIy pic.twitter.com/U8YKAaRiPV

— CBC Canadian News (@CBCCanada) October 7, 2019
The proceedings shined more sunlight on the liberal-left's efforts at silencing dissenting points of view, by what, at least in this regard, is an effort normally akin to rather despotic authoritarian socialist governments. 
So these journalists will be afforded the "privilege" of covering — I'm kidding — that's what the government lawyer actually called it; no it is of course the right to attend the debate as a media organization, to cover it live, and attend the media scrum afterwards, and then write about it and make videos about it, just like the state-owned and clearly left-wing CBC, the Liberal-advocating newspaper the Toronto Star, al Jazeera, and sundry communist media agents (literally!), who were all accredited by Canada's big government, while Rebel News and True North were not.
I can't believe it.

No civil liberties groups were here.

No journalism groups were here.

Only @TrueNorthCentre & @RebelNewsOnline.

I guess that means we're the civil liberties groups now. We're the journalisms groups now.

We're the only ones in court fighting for it.

— Ezra Levant 🍁 (@ezralevant) October 7, 2019
#BREAKING: JUDGE RULES TO GRANT ACCREDITATION TO TRUE NORTH & REBEL'S JOURNALISTS

— Candice Malcolm (@CandiceMalcolm) October 7, 2019
I think this captures the shock I had when I read that this was said in court:
Whoa. The government's lawyer says freedom to cover a national, government-run debate is a "privilege" and not a right. Did they have to study the Charter in law school? https://t.co/EsOe2W2Gte

— Andrew Lawton (@AndrewLawton) October 7, 2019
The full written decision will be presented next week, and it will be great reading.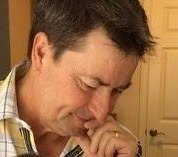 Latest posts by Joel Johannesen
(see all)