We're all feeling pain at the gas pump these days. So that we don't pay even higher prices in the future, President Bush and Congress should get a grip on the junk science-fueled Environmental Protection Agency.
Ever-increasing worldwide demand for gasoline, U.S. oil refineries operating at or near capacity, and the recent one-two punch from Hurricanes Katrina and Rita resulting in facility shutdowns and infrastructure damage, are major reasons that gasoline has spiked to over $3 per gallon.
Of these reasons, only the increasing worldwide demand is more or less inevitable. But even rising demand can be satisfied by increasing supply — and this is where action can be taken, according to a December 2004 report issued by the National Petroleum Council, a federal advisory committee to the Secretary of Energy.
One major bottleneck in the gasoline supply is refinery capacity. If you've followed the news coverage about the gasoline spike, you've probably heard that we need more refineries — especially since we've not built a new one in 30 years.
But don't hold your breath waiting for construction of new refineries. In addition to the hurdles of not-in-my-backyard opposition (NIMBY-ism) and burdensome environmental regulation, the oil refining business has not produced terrific financial returns for investors — a 5.5 percent return on investment in the oil refining industry versus a 12.7 percent return on investment in blue-chip stocks from 1993 to 2002, according to the Wall Street Journal.
The good news, however, is that while new refineries may not be built any time soon, production at existing refineries can be expanded — and that's what's been happening over the last 20 years. Remarkably, we've gone from about 320 refineries producing about 100 billion gallons of gas in 1980 to about 150 refineries producing about 130 billion gallons of gasoline in 2004.
But while it is possible to expand domestic refinery capacity without constructing new refineries, current and planned EPA rules act as disincentives to refinery expansion.
In 1997, the EPA made air quality standards across the country more stringent. As I've written in this column many times before, these standards were not based on sound science and, consequently, aren't likely to produce benefits commensurate with their $100 billion annual cost.
Although the EPA's 1997 rules have not yet been fully implemented, states are already being held hostage by them. States where air quality standards fail to meet (or "attain" in air pollution lingo) EPA air quality standards can be penalized through loss of federal highway funds — a coveted source of revenue to states.
But the EPA stands ready to penalize the states before the 1997 rules have had the chance to have an impact on air quality. In the language of the National Petroleum Council report, "As currently structured, [air quality] attainment deadlines precede the benefits that will be achieved from emissions reductions already planned."
The effect of enforcing the EPA rules before they've had a chance to have an effect on air quality will be to force states to take action that will discourage refinery expansion.
States may require refineries to implement more costly emissions controls that further reduce the economic attractiveness of refinery expansion or reduce the viability and profitability of existing domestic refining. Less domestic refining means greater reliance on imported gasoline, which can be more expensive and more difficult to obtain.
As if enforcing air quality standards that haven't had a chance to materialize yet isn't bad enough, the EPA is preparing to embark on a new rulemaking process to make those standards even more stringent — forcing states to take even more drastic action that would act as even a greater disincentive on refinery expansion.
While the President and Congress might not have the political will to force the EPA to revise its 1997 standards, they should at least press the agency to delay the attainment deadlines. This would give states sufficient time to assess the impact of the 1997 rules and perhaps not make refinery expansion any more economically unattractive than it already seems to be.
The NPC recommended in a 2000 report that "Regulations should be based on sound science and a thorough analysis of cost-effectiveness."
President Bush issued Executive Order 13211 in 2001 requiring agencies to consider the impacts of regulatory actions on energy supply, distribution and use.
But the NPC 2004 report spotlights EPA's air quality standards as "examples of regulations that [do not] reflect a thorough analysis of their energy supply effects."
We may not be able to do anything about the ever-increasing global demand for energy or the extreme weather, but our leaders certainly have the authority to force government agencies to use sound science, cost-benefit analysis and, from time to time, even some common sense.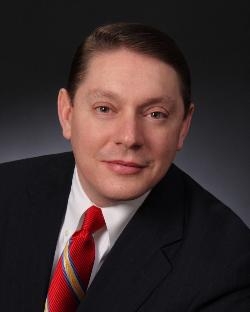 Latest posts by Steven Milloy
(see all)