Target's ubiquitous red-and-white logo has proved prophetic. The discount retailer has become the bullseye-du-jour for a nationwide protest-attack by an environmental group that equates plastic with "poison."
The Center for Health, Environment and Justice is distributing "toolkits" for disrupting Target stores nationwide on Oct. 11. "TARGET Uncovered: The Poison Plastic Lurking In Your Shopping Cart," warns the toolkit's cover page.
This upcoming display of brand-name terrorism is specifically aimed at Target products containing polyvinyl chloride (PVC) plastic – shower curtains, curling irons, children's toys and baby products are specifically mentioned in the toolkit. The toolkit says that PVC products are made with "toxic," "cancer-causing" chemicals and that PVC factories are disproportionately located in low-income or minority communities that expose workers and neighbors to "dangerous chemicals."
"The familiar new Target shower curtain smell is poisonous chemicals being released from the curtain in your home," says the toolkit.
The CHEJ claims that Target can replace PVC plastic with "safer materials" that use "less harmful chemicals." CHEJ says that, unlike Wal-Mart, Target has refused to phase-out PVC products, so "it is very appropriate at this time to publicly encourage Target to phase out PVC."
Suggested Oct. 11 activities include distributing flyers and postcards to customers entering Target, dressing up in hazmat suits, engaging in street theatre-type protests, buying PVC products and symbolically returning them to the store manager "with the TV camera and media in tow Michael Moore style," and taping off aisles with "toxic scene" tape.
The toolkit lays out a week-by-week schedule with suggestions to make "your event… much more successful" – everything from picking out a store to working with the media to reporting back to CHEJ about how protests went. The toolkit advises protesters, "don't always answer a reporter's question… respond to questions with your message."
Finally, the toolkit attempts to inspire would-be plastic protesters by likening the Target Protest to the Boston Tea Party, the Montgomery Bus Boycott and the Labor Rights Movement. This self-flattery is absurd, to say the least, since American colonists, African-Americans and workers have all had real, rather than imagined, grievances.
PVC plastic has been used safely for more than 70 years in a variety of medical and commercial applications and humans. No reports of adverse human health effects have been reported from intravenous (IV) bags and medical tubing made with PVC, according to a 2002 report by the Food and Drug Administration.
It's reasonable to conclude that if PVC-based medical products in direct contact with bodily fluids are safe, then a PVC shower curtain is most likely also to be safe.
The Consumer Product Safety Commission (CPSC) denied a 1998 petition by Greenpeace to ban the use of PVC in soft vinyl toys. CPSC Commissioner Mary Sheila Gail stated at the time, "Consumers may have a high level of assurance that soft plastic products pose no risk to children."
Finally, the notion that PVC manufacturing facilities present some sort of "disproportionate health risk" to low-income and minority communities is simply without basis in fact. No doubt that's why the so-called "environmental justice" movement of the 1990s has since fizzled into oblivion.
It is, in fact, PVC's safety record that has left CHEJ no alternative but to target Target and other companies that use or sell PVC products.
Environmental extremists mindlessly disapprove of chemicals, particularly the industrial chemicals involved in the manufacture PVC. Though they can't get government regulators to take action against PVC, anti-chemical extremists haven't given up.
Their current strategy is to pressure companies with highly visible brand names over their use and sale of PVC in packaging and products. Wal-Mart, Microsoft, Honda, Nike and Johnson & Johnson, for example, are companies who have bowed to pressure from CHEJ and have announced PVC phase-out policies.
What these companies haven't yet figured out is that all plastics are in CHEJ's crosshairs, not just PVC. Although the CHEJ toolkit suggests "safer materials Target can use," these other plastics are only described as "less harmful" chemicals. There is little doubt that if its anti-PVC campaign succeeds, CHEJ will go back on the warpath against the companies' use of these other plastics.
How can we know this? Because CHEJ sponsor Greenpeace openly admits right on its own web site, "Ultimately we should ask why we are using [plastics] and whether or not they are necessary.
I suggest that we ask why anyone would listen to junk science-fueled activist groups like CHEJ and Greenpeace, and whether they are necessary. Let's target them for a phase-out.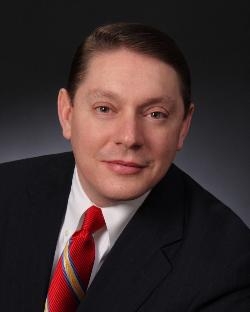 Latest posts by Steven Milloy
(see all)