Another poll has been released today showing that the Conservatives and Harper himself are lower in the polls—you know, now that we know even more about the corruption and depravity of the liberal-left in this country.
The fashion today is for conservatives to blame Conservative Party leader Stephen Harper. That's partially based on the fact that the only thing anybody knows about the Conservative Party is the name of its leader.
People in Canada, including me, don't really have the foggiest clue what the Conservative Party stands for. Apparently this party has no "ideas", unlike the conservatives down south who are massively successful. Well except of course that Canada's Conservative Party is now pro-abortion—including taxpayer-funded late-term abortions at any time in any pregnancy for any reason at all whatsoever or no reason at all as if it were some twisted kind of Canadian "virtue", just like the liberal-left; and they're in favor of what they call "civil unions", which is code for "gay marriage Conservative Party style". They also seem to want to pile more money onto the socialist healthcare heap, just like the liberal-left; support socialist daycare, just like the liberal-left; support the leftist insanity-ridden Kyoto accord, just like the liberal-left; reject the American Ballistic Missile Defence concept…
Or to put it another way, they're Liberal Party Too, thanks to that ingenious move to the left at their March policy convention which was controlled by liberals, ironically enough, since it was a ostensibly a "Conservative Party" convention.
I've previously suggested on a number of occasions that the Conservative Party try acting like, well, a "conservative party" rather than another liberal party, which already comes in about three flavours. And expressing positive ideas and values and plans and concepts. Leading Canadians into a new, better way of thinking.
But apparently they're against that.
As a practical matter, we're getting what we deserve. A Mo Liberal Canada.
Conservatives, Harper both lose support: poll
Nationally, the numbers break out like this (the May 8 figure is in brackets):

Liberals: 34 per cent (27), +7

Conservatives: 26 per cent (31), -5

NDP: 19 per cent (20), -1

Greens: Nine per cent (7), +2

Bloc Quebecois: 13 per cent (14), -1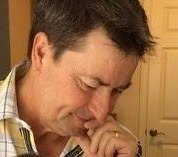 Latest posts by Joel Johannesen
(see all)