Pretty alarming report suggesting to me that China's communist apparatchiks and state police are infiltrating Canada's security wall and putting Canada and Canadians at risk. With Canada's blessing.
Canada's visa application centre in Beijing run by Chinese police
"Chinese police own a company that collects details of people applying for visas to Canada and numerous other countries, giving Beijing security services a direct stake in the processing of private information provided by people planning travel outside China."
This sort of devious arrangement in China is well known to those of us who aren't completely stupid. I have been railing against it forever. If I know, then they know. Or maybe I shouldn't assume they aren't stupid. Or devious. Or corrupt.
But once again there is no apparent hurry to address the matter at all, even now that it's been put out there, and now that the story is freaking out many concerned, patriotic Canadians. Rather, Trudeau's officials are silent, at least in this reporting, and so would appear rather lax about this arrangement. Which they arranged.
"The department has previously defended the sub-contracting out in China by saying: "For any foreign company to operate in China, they must be partnered with a local Chinese company, and Canadian contractors are not exempted from this.""
"They must"? How can this possibly be acceptable in a Canadian government office? "Local Chinese companies" are communists. And state police. They are not acting in Canada's favor. Quite the opposite. So why accept this arrangement? "They must be partnered…"?  How about we say, "No, they won't ever be partnered, are you freaking kidding?"
What I also noticed about the now two reports on this in the Globe and Mail is that nowhere in their reporting are there any questions answered by Justin Trudeau or any of his myriad political minions. Apparently Canada's news media is totally fine with that. They accept this. This is how they treat Liberals:
"On Monday, Immigration Minister Marco Mendicino's office declined a request to interview the minister on this matter, citing a busy schedule. Although the Department of Citizenship and Immigration is the client in this matter, the minister's office referred questions to the federal Department of Public Works and Government Services, which handles contracting. Public Works said it was not able to immediately respond."
So that's that. They're busy.
There is a quote or two from civil servants, but this matter is far bigger than that. I expect to hear about this from Trudeau himself, and the pertinent ministers, with actual answers rather than their usual obfuscations and diversions and deflections to climate justice or gender equity or "peoplekind" or the "we're all in this together" trope. There are several quotes of "concern" from former CSIS and other international affairs experts, but nothing from the Liberals.
The news media giving them such a political pass on this is just bizarre behavior. There isn't a single issue we don't know every detail about when it comes to Conservatives, no matter how insignificant they are, because answer are demanded of them, repeatedly. Everyone can see the bias in this kind of Liberal suck-up reporting. It's just very strange that they think we can't see it. No wonder this kind of crap goes on with the Liberals repeatedly.
Private Canadian companies operating in China face the same "partnering" problem, which is why I've long said they should all cease all operations in China. Not only do the Chinese communists gain access to our technological and business know-how (it's literally given to them in what I can only imagine is a some sort of bizarre Stockholm Syndrome exchange), but the communists have been shown to have stolen intellectual property not just in China but from here and in America as well, and in some cases, they've stolen the whole company and its assets. Moreover it presents yet another very serious security breach not just for the company but for Canada and the other nations the company might operate in.
I think operating there is wrong on most every level, given what we know and are increasingly learning about the Chinese communists. And it's downright dangerous to our country. The only people who benefit are the company owners, who clearly don't mind endangering you and your country or behaving unethically if it means huge communist-derived profits for themselves. Well, profits for them and for China and the communist dictators that rule over it with their authoritarian control. You are the only ones who don't benefit.
But Canadian governments should never, ever have allowed the communists of China to dictate to Canada who can and cannot work in Canadian government offices. Those Canadian government offices should clearly be staffed by Canadian citizens who swear an allegiance to Canada, and Canada only. Obviously. If the communists don't agree, fine. Close the offices. No access to Canada. And that would be just fine with me.
This is just nuts. Are we completely stupid? Serious question.
I honestly question the devotion to the security and sovereignty of Canada that so many in government seem to lack, and why they lack it.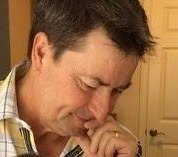 Latest posts by Joel Johannesen
(see all)