As I repeatedly do to inform Canadians as to the actual state of affairs—oh OK let me start again.
In order to expose—and annoy—Canada's free-spending liberal-left "Culture Gurus" division, which has so far spent approximately eight bazillion taxpayer dollars trying to create a "Canadian Culture" by government decree through sundry regulations, laws, formulas, ratios, grants, sponsorships, and facts and figures and ideas pulled out of their liberal-left political-appointee backsides, here's the latest sign of their abject failure to do so:
Click this to see this bigger/clearer


Copyright 2007 BBM Nielsen Media Research
Liberals review these charts too, and conclude from them: "See?! We need to spend more taxpayer cash propping up Canadian shows! And the CBC—because nobody watches it!" Then again, they employ that same absurd (insane?) ideological-driven mentality to justify shovelling still more billions of our taxpayer cash every year into our failed North Korean-style health care system/experiment/liberal-left ideological morass. Liberal-left governments are funny—they should create a show about them! Using private investor cash! I'd invest! (Actually, see this!)
For more information about these charts, let me do as I always do—bring liberals up to speed on what "Canada" actually likes to watch on TV: The only Canadian shows to ever make it into the top 10, 20, or 30 in Canada are "Corner Gas" ever since it started (and I think it's a darn good show) on the privately-owned CTV network, and the favorite news of Canadians, the (privately-owned) CTV National News on (privately-owned) CTV. Yes I do realize that we see Hockey Night in Canada in the mix, sometimes. I don't classify that as a strictly Canadian creation. (And it is on the state-run CBC taxpayer-funded network only because the state-run CBC used your tax dollars to out-bid the privately-owned networks who were forced to compete against their own government for the contract to broadcast those games.)
All the rest are American shows and they almost always are; and by the way, they are all on American networks, not "Global" and "CTV" as indicated here in a rather wily way. As we know, Canadian networks piggy-back on the American networks in order to broadcast these shows—so you're not necessarily really watching "CTV" when you tune into C.S.I., but rather CBS or in other cases NBS or ABC or Fox. That's the way it's done for what I admit are valid advertising/market reasons. But I think it warrants pointing out that it is at best a little disingenuous.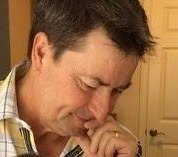 Latest posts by Joel Johannesen
(see all)