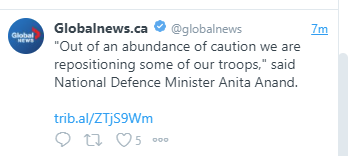 Canada's Defence Minister (I really need to start typing that the way I type "news" media, with quotes, so: "Defence" Minister —because who are we kidding here?) is moving Canadian troops… AWAY from where they're needed.
And they're talking about Ukraine — not the truckers' convoy as I reflexively thought they were since they've been so obsessed with expressing their disapproval of the convoy for these past three days. Or are they talking about Ukraine? The second time I clicked it, I wasn't sure.
This is hilarious so sit back and watch me try to explain this. The original story was about Ukraine. And moving our troops away. Thus my own headline. And in the Global News tweet's linked article, the story is as seen below, with this URL: https://globalnews.ca/news/8582625/canadian-forces-ukraine-russia/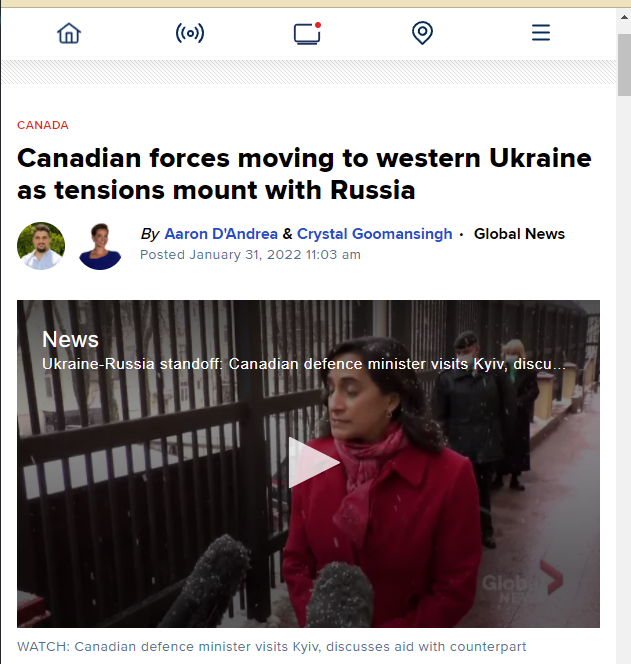 And they opened the story with this:
Canadian Armed Forces members stationed in Ukraine are moving farther away from the Russian border as tensions between the two countries shift.
That's what originally got to me. Our troops are literally moving in the opposite direction from where the action is. Which rather embarrasses me as a Canadian.
But I quickly lost sight of that story — literally — as on my second click, the story was completely disappeared, and replaced with another one, using the same URL — but this one was about… the truckers' convoy! Same tweet, same URL, but different story. The linked story was now headlined "Ottawa police responding to 'active' incident near Parliament Hill as truckers blockade core."
It feels to me like a reporter or all of them and their editors and their Twitter genius all got excited about the visage of the Canadian military forces being called into the Ottawa demonstration of deplorables. In their excitement, they accidentally ("") blended the two stories together. Oops.
They replaced that boring old Russia/Ukraine/WW3 story with its picture of the Canadian military, with their bigger concern: deplorables fighting for freedom in Canada. It has the same URL as the Russia/Ukraine story. Look at the URL.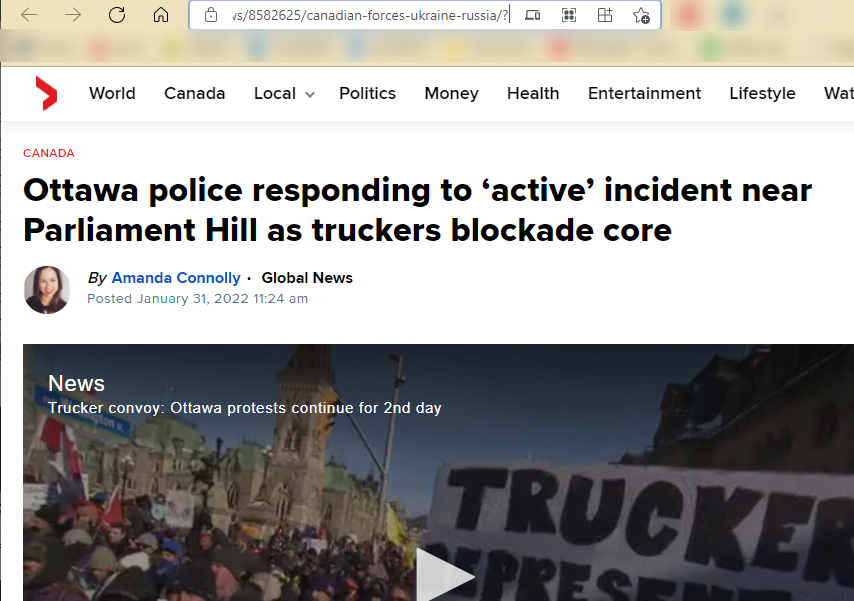 Also look at how they connect the information directly to the truckers' convoy, right in the headline, and complete the gaslighting with a huge photo of the truckers' convoy — all without actually knowing anything about what was going on:
And that story (and it really was nothing but a fanciful story) opened with this:
Ottawa police say they are responding to an "active" incident on the street in front of Parliament Hill where trucks that took part in a demonstration over the weekend continue to blockade roads.
Apparently, word got spread around Justin's Global News newsroom about some police activity in Ottawa, which the intrepid news reporters immediately linked directly to what they hoped would be malfeasance vis-a-vis the truckers' convoy, all without evidence. I mean completely, utterly bereft of any evidence whatsoever since they admittedly knew nothing of what was going on.
They started out talking about Ukraine and the Canadian military, but in their excitement, got their propaganda and narrative-making and gaslighting all mixed up.
Now to put a little hat on this steaming pile of poo, it turns out Global News's optimism for the "Jan 6-style insurrection" was, as normal people already knew, in fact hideously overplayed and rushed, which is what sometimes happens when you're as sexually turned on as they were. The truth is, the fact is, the science is, in real life, if anyone even remotely does any investigative journalism whatsoever instead of eating donuts at your newsroom desk and reading tweets from extreme leftist progressives all day and getting sexually excited over the tweets, you find it's nothing at all. (Darn the luck, I imagine Evan Solomon is thinking, as he has continuously retweeted every negative convoy tweet he can find in his Twitter timeline as he walks around trying to find trouble).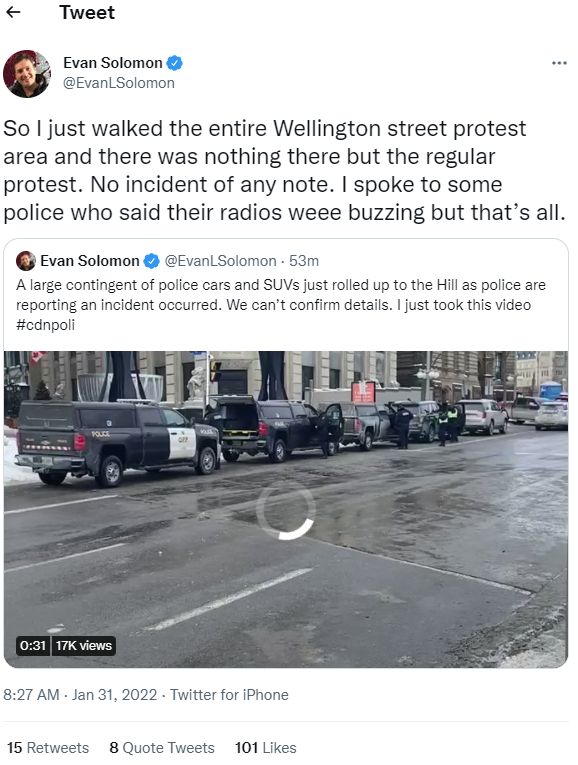 Global News later tweeted out a story explaining that the police incident wasn't anything to write about (literally, it was an MVA), but oh well, at least they freaked people out, literally linked and connected a photo and headline about Canadian military troop movements to the truckers' convoy, and then they got to write hundreds of words about how much the convoy is very deplorable, and is costing the police, and so much more "news," all apropos of nothing, all in one smooth move.
But trust the "news" media you guys.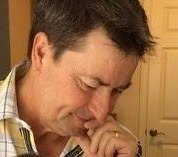 Latest posts by Joel Johannesen
(see all)