Today we do some more science.
Liberals will be against *this* science too. 

Per OurWorld Data: (to Feb 4 2021)
2.6 vaccinations performed per 100 Canadians
10.13 vaccinations performed per 100 Americans
The U.S. is doing nearly four times better than Canada.
I believe Canada is in 41st place in the world as of today if I counted that correctly.

Financial Post reporting with Bloomberg:

Israel, the country with the highest vaccination rate in the world, is headed for

75% coverage in just 2 months

. The

U.S. will get there just in time to ring in the 2022 New Year

(though North Dakota could get there six months sooner than Texas).
…Based on

Canada

's latest rate of inoculations

it would take a 9.7 years to reach 75%

coverage.
About ten months for the U.S., versus nearly ten years for Canada, which is nearly 12 times longer.

According to Daily Mail reporting:
[In the U.S.] "Daily cases have dropped 45 percent since the latest peak on January 11, according to data from the COVID-19 Tracking Project"
Canada has seen nearly a 30-per-cent drop in active COVID-19 cases over the past two weeks
U.S. cases have dropped almost 50% more than in Canada.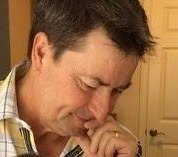 Latest posts by Joel Johannesen
(see all)