As best I can figure it, Canada is in 53rd place, although info from another source puts Canada at about 60th. The good news is Canada is just edging out Kuwait, Liechtenstein, Croatia, and Northern Cyprus.
This is entirely the Trudeau/Liberal/government's fault.
So watch for more "gun control"-type announcements from the Trudeau Liberals, which, as any third-grade science student can tell you, will, unlike a vaccine, save exactly no lives nor enhance anyone's safety even one iota; will serve only to burnish his radical leftist street cred and excite his gun-control fetish and state-control fetish base; will punish only innocent, law-abiding Canadians who don't vote for him and thus whose thoughts and choices he utterly detests; and which will of course further encroach upon what's left of our freedoms.
This is a government of idiots. Here's some more proof:
| | |
| --- | --- |
| COUNTRY | Rate/100 |
| Gibraltar | 78.30 in Feb 15 |
| Israel | 78.09 in Feb 16 |
| Seychelles | 56.92 in Feb 13 |
| United Arab Emirates | 52.56 in Feb 16 |
| Wales | 25.47 in Feb 15 |
| England | 24.12 in Feb 15 |
| Scotland | 23.89 in Feb 15 |
| United Kingdom | 23.75 in Feb 15 |
| Cayman Islands | 23.65 in Feb 12 |
| Northern Ireland | 23.17 in Feb 15 |
| Bermuda | 21.12 in Feb 15 |
| Jersey | 20.78 in Feb 7 |
| Isle of Man | 16.78 in Feb 16 |
| Turks and Caicos Islands | 16.62 in Feb 8 |
| United States | 16.51 in Feb 16 |
| Bahrain | 14.87 in Feb 16 |
| Guernsey | 14.83 in Feb 6 |
| Chile | 12.43 in Feb 16 |
| Malta | 12.15 in Feb 15 |
| Serbia | 12.01 in Feb 14 |
| Faeroe Islands | 10.96 in Feb 10 |
| Maldives | 9.26 in Feb 16 |
| Anguilla | 8.94 in Feb 13 |
| Denmark | 7.28 in Feb 15 |
| Cyprus | 6.36 in Feb 11 |
| Switzerland | 6.24 in Feb 14 |
| Romania | 6.22 in Feb 16 |
| Monaco | 6.12 in Jan 18 |
| Iceland | 5.87 in Feb 16 |
| Lithuania | 5.78 in Feb 15 |
| Slovenia | 5.74 in Feb 15 |
| Poland | 5.70 in Feb 15 |
| Slovakia | 5.70 in Feb 15 |
| Norway | 5.62 in Feb 15 |
| Spain | 5.61 in Feb 15 |
| Greece | 5.52 in Feb 16 |
| Turkey | 5.49 in Feb 16 |
| Ireland | 5.44 in Feb 13 |
| Portugal | 5.29 in Feb 16 |
| Estonia | 5.23 in Feb 16 |
| Italy | 5.16 in Feb 16 |
| Morocco | 5.16 in Feb 16 |
| Finland | 5.12 in Feb 16 |
| Germany | 5.11 in Feb 15 |
| European Union | 5.07 in Feb 16 |
| Sweden | 5.01 in Feb 16 |
| Hungary | 5.01 in Feb 16 |
| Belgium | 4.95 in Feb 15 |
| Greenland | 4.55 in Jan 27 |
| France | 4.44 in Feb 15 |
| Singapore | 4.38 in Feb 10 |
| Czechia | 4.36 in Feb 15 |
| Austria | 4.20 in Feb 15 |
| Luxembourg | 3.84 in Feb 15 |
| Netherlands | 3.64 in Feb 16 |
| Canada | 3.46 in Feb 16 |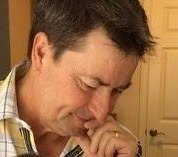 Latest posts by Joel Johannesen
(see all)