I mentioned the other day in a News Roundup item (here) that I found an opinion piece spotting the difference between the way politicians like Justin Trudeau handle the Wuhan Virus crisis — or "Covid-19" as they quaintly refer to it by order of the Chinese Communist Party and their WHO division — and how a man like Winston Churchill handled the Second World War. Spoiler: Churchill was calm, courageous, and inspiring. Read:
Preston Manning wrote yesterday, "Whereas the Trudeau style involves the stoking of public fears by the leader in order to secure public support for the health-protection policies of his government, 'Churchill demonstrated a striking trait: the knack of making people feel loftier, stronger, and above all more courageous" – fearless, not fearful, in the midst of a crisis.'"
True that. He's speaking of the 2020 Erik Larson best-selling book The Splendid and the Vile, coincidentally coming out in 2020 of all years, which describes in great detail how Prime Minister Winston Churchill taught the British people "the art of being fearless" in the face of a national crisis — Hitler's attacks on the British Isles during World War Two.
Another line: "Whereas timidity and caution tend to characterize the Trudeau style, Churchill displayed the opposite. In seeking to inspire courage and hope among Londoners as the German bombs fell, Churchill showed conspicuous "disregard for his own safety." He often refused to wear a helmet or scurry to the bomb shelter as soon as the warning sirens sounded. Time and time again he ventured out to be among the victims of the bombings even while the bombardment was still raging…".
In contradistinction, I will always remember Justin Trudeau with that big-ass black mask covering half his head as he cowered in his "bunker" cottage looking freaked-out.
So a good case in point: With the panic-inducing, emotion-driven headline, "'We're in big trouble': Doctors worry Canada's 4th wave of COVID-19 could be biggest yet", Global News proves it is no Winston Churchill. But there's more to this freak-out story. And it has to do with politics.
'We're in big trouble': Doctors worry Canada's 4th wave of COVID-19 could be biggest yet
The Global story relies first and foremost on the testimony of one Dr. Joe Vipond to help advance its freak-out.
You'd think the news media would vet their experts or doctors who feed us the information we need regarding the Wuhan Virus. Vet, and then reveal their findings, if they should still see fit to use him or her. And to vet them not just for their expertise, but for their possible biases or politics, if perchance the subject matter evolves in any way around politics. If political affiliation or a bias is found, it can still be good expert information that we're getting from them, it's just that we ought to know where our information is coming from, so we can judge it — everything about it — accordingly.
There's no question about this Wuhan Virus being primarily a health matter, but is clearly also a government matter and very much a political matter. (It's also a theatrical or performative art matter, for many, it seems, but that's another story.)
Turns out, as True North media first reported earlier this month, despite the good doctor holding himself out — and being held out by the national and local news media — as a regular independent concerned expert doctor, and despite his insistence on Twitter that he is in fact politically independent, and his threats that one may be engaging in "slander" for daring to say otherwise, he is actually, quietly, a big donor to the NDP — at least in Alberta, according to some exclusive reporting by True North. According to their research and reporting, he's donated nearly $20,000 to the NDP in the past few years.
But he's more active than just that, in politics:
"He also helped promote pro-lockdown rallies in Calgary and Edmonton, called for protesters to "take to the streets" and "topple this government," called for a "general strike" and finally, called for the Trudeau Liberals to intervene in Alberta and reimpose strict Covid-19 rules." —True North

reporting

.
Inciting a government overthrow or a "toppling" of the government and suggesting people "take to the street" or inciting people to engage in a "general strike" could be his way of ensuring better health outcomes for the population, I guess, but that's a pretty political way. Maybe it's some new style of post-modern personal health advice, but my doctor has never suggested anything that, so let's just say I'm leary. It sounds exactly like activist political talk, to me, and I'm someone who would know.
This is a doctor who has a vested interest in the NDP being elected, and in the United Conservative Party of Jason Kenney being shamed into either resigning and calling an election —and losing, or by it being taken down by mass popular outrage and coercion via a street protest, a general strike, and a "toppling." He is quite literally invested in that outcome, to the tune of a $20,0000 investment that we know of. And we should know that when we read how horribly he thinks the Alberta government is responding.
It doesn't mean he isn't a good doctor, and in fact I'm sure he is. Maybe he's really passionate, and he is investing in our democracy, and that's also great. And yes, yes, everybody has a right to participate in politics and engage in our democracy (obviously, and *yawn*). But engaging in a very public call (he's got 2,600 Twitter followers) to "take to the streets," and "toppling this gov't" — a government of a party which he obviously, we now know, opposes — and calling for a calamitous "general strike" which it seems to me would help his politics more than the health of the people in Alberta, makes him more than simply a politically-independent health expert in an area where governments, and politics, unfortunately, play a huge concomitant role with health care and this virus.
Again, I'm sure the doctor is an excellent doctor as a general matter. But if he thinks this isn't political, then he may need a doctor friend to explain it to him. And maybe that same doctor could explain these concepts to the news media which has held him out as nothing but a good doctor with no political ties or agendas that they felt we should know about.
We needed to know this stuff. For their part, according to True North reporting, the state-owned CBC has at least denied knowing the doctor was entangled politically, before running their stories with him as a totally apolitical, independent expert. Not so the others. So think about that, next time Global News or the others wants to "fully inform" you about something.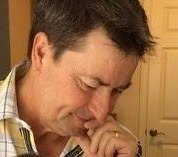 Latest posts by Joel Johannesen
(see all)