Financial Post — Preston Manning wrote yesterday, "Whereas the Trudeau style involves the stoking of public fears by the leader in order to secure public support for the health-protection policies of his government, 'Churchill demonstrated a striking trait: the knack of making people feel loftier, stronger, and above all more courageous" – fearless, not fearful, in the midst of a crisis.'"
True that. He's speaking of the 2020 Erik Larson best-selling book The Splendid and the Vile, coincidentally coming out in 2020 of all years, which describes in great detail how Prime Minister Winston Churchill taught the British people "the art of being fearless" in the face of a national crisis — Hitler's attacks on the British Isles during World War Two.
Another line: "Whereas timidity and caution tend to characterize the Trudeau style, Churchill displayed the opposite. In seeking to inspire courage and hope among Londoners as the German bombs fell, Churchill showed conspicuous "disregard for his own safety." He often refused to wear a helmet or scurry to the bomb shelter as soon as the warning sirens sounded. Time and time again he ventured out to be among the victims of the bombings even while the bombardment was still raging…".
In contradistinction, I will always remember Justin Trudeau with that big-ass black mask covering half his head as he cowered in his "bunker" cottage looking freaked-out.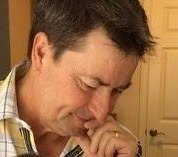 Latest posts by Joel Johannesen
(see all)