Whoo boy. Or should I say "Chief Woo" boy? Yes I should, and I'm going to say it that way from now on. Yeah with the air quotes and everything.
This is some seriously great journalism. Watch as Keean Bexte catches anti-pipeline activist "Chief Woos" as he returns to his, uh, PICKUP TRUCK, after paying for his, uh, GASOLINE, at a, uh, GAS STATION, before returning to his anti-pipeline blackades or his suite of protest offices which are funded by interesting left-wing organizations, as Keean explains in this video. Watch also as Liberal cabinet minister Carolyn Bennett (yes, a cabinet minister, yikes), explains ever-so clearly the secret deal they reached with "Chief Woos" and his cabal:
"Chief Woo" boy. Good work Keean.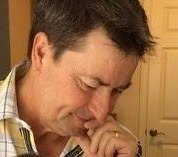 Latest posts by Joel Johannesen
(see all)