The Globe and Mail's reporting on the Trudeau Liberal government's attempted cover-ups of its China variant COVID pandemic failures shows just how Canada's deep state — its ever-growing and now absolutely enormous bureaucracy — works in concert (or doesn't work, as in this case) with its political masters.
I honestly don't know who lords over whom between the hundreds of politicians and the millions of bureaucrats, and where their news media division including the state-owned CBC, liberalvision CTV, the Globe and Mail, etc., figure into it, but I think the way it works is like this: When Liberals or the further progressive-left parties are in power, power simply alternates — they feed off each other on an as-needed-to-drive-the-narrative basis. It's just that usually, or at least the desired effect as agreed upon by these allies, is that they all work in concert, in a coordinated way such that the progressive messaging — the progressive political and cultural narrative — is uniform; and that aside from that, the key is to keep the public completely in the dark, such that the corruption and collusion remains well hidden.
It has worked exceedingly well, this collusion, this corruption, for decades. It's why Canada now has a government one hundred times the size of what it used to be, or needs to be.
Occasionally there are slip-ups. This is another one of those.
The Canadian government's Global Public Health Intelligence Network, or GPHIN, was a key bit of the country's early detection and warning system for outbreaks such as the Wuhan China variant (called "COVID-19" by all the aforementioned in amazing unison). It was doing great work, and doing one of the few things government should be doing. But the Trudeau Liberals effectively shut down GPHIN a year before the China variant started killing Canadians and Canadian businesses and doing untold mental and physical harm to millions, so they could focus on the effects of vaping instead.
Seriously. Vaping.
Today in their latest installment on this story, the G&M writes up a timeline of just one day's panicked communication between government operatives, about this foul-up of their own making, and the concomitant Globe news media story about it —and how the Globe was caught off-script. Not working in concert!
…At 7:15 a.m., the Prime Minister's chief of staff, Katie Telford, sent an e-mail to PMO staff with the article attached, saying, "Front page of globe. How will we respond to this?"
it seems katie telford is one of those people who types without capital letters because riting like a 12-yo is da bomb and like who cares about rulz
The replies to that e-mail paint a picture of the Prime Minister's Office trying to find answers, and concerned with whether the blame will spread beyond the Public Health Agency.
Responding to Ms. Telford's e-mail at 8:03 a.m., PMO senior adviser Ben Chin told colleagues: "The thing I'd like to understand better is whether all decisions on this are internal to PHAC. I understand there was no funding reduction."
In another e-mail, Ms. Khalil asks a colleague: "Can you send me any background there is on why this was stopped and restarted? As well as your messaging on it."
It then appears that a nervous Samantha Khalil, the PMO's deputy director of issues management (having been promoted through the Liberal Party ranks), emails colleagues at 8:53 a.m.:
"Can you confirm all the decision are internal to PHAC? I've got a hard deadline of 8:45 now to update my senior team."
Aside from the presumptive air of her question "can you confirm?…", which presupposes or attempts to lead the colleagues to the answer she wants (that the issue was contained internally within a government branch rather than it being a directive from the PM himself), it is also notable there is even a position called "director of issues management" in the PMO, which must surely be the most overstaffed office west of Beijing. How many spokesmodels are there in this government?
Then at 8:53 that morning, Cole Davidson, press secretary (!) to the Minister of Health, responds to Ms. Khalil,
"We're working on getting specifics and answers to some questions. … When did this change happen? Why did this change happen? Who made the decision?"
Point one, again, the health ministry has its own press secretary! And point number two: nobody — not even the health department — knows what the hell is going on as Canadians are dying left, right, and center.
The government is so huge, so overstaffed, they have to have conversations which include the likes of, "When did this change happen? Why did this change happen? Who made the decision?" and various pleas for answer as to "why this was stopped and restarted." They don't even know. One hand doesn't know what the other hand is doing. This is partially because there are now approximately 9,000,000 hands of government. Who could possibly keep track of whose hands are down whose pants?
We see government operatives with titles going on way past the page, and lists of department names that just never end. G&M's reports on this one story include these bureaucrats, politicians, and more I'm sure I've left out:
Global Public Health Intelligence Network (GHIN)
Deputy chief public health officer Paul Gully (non-G&M link)
national security adviser Margaret Bloodworth (non-G&M link)
Mylaine Breton, Canada Research Chair in Clinical Governance on Primary Health Care (non-G&M link)
Chief Public Health Officer (CPHO) Theresa Tam (non-G&M link)
Public Health Agency of Canada's (PHAC) Centre for Emergency Preparedness and Response (CEPR) (which manages GPHIN. It's a big-gov acronym-a-palooza!)
Sally Thornton, (now former) vice-president of the Health Security Infrastructure Branch (HSIB) (apparently it's the division overseeing GPHIN among other operations. Try to keep up!)
Jim Harris, director-general of the Centre for Emergency Preparedness and Response (CEPR)
Health Minister Patty Hajdu
The Prime Minister's Office (PMO)
Canada's pandemic early-warning system
Public Health Agency of Canada
Samantha Khalil, the PMO's deputy director of issues management (who has to update "my senior team")
Prime Minister's chief of staff, Katie Telford
PMO senior adviser Ben Chin
Cole Davidson, press secretary to the Minister of Health
World Health Organization
Health Minister's Office
The Auditor-General
National Research Council
Aside from this exposure of the size and extent of this giant but still growing government which has evidently already grown wildly out of control, it really is an amazing story. If you want to catch up, just read this first breaking story from last year in the G&M. It's long but it is intriguing and educational. For instance this quote from that first story sums up one of the many great hypocrisies of the Liberals and all progressive governments today, all of which pretend — pretend, mind you — that they "follow the science," while conservatives "hate science", and how this story really circulates around that Big Lie:
"The problem, say several past and present employees who spoke to The Globe, is that GPHIN was populated by scientists and doctors, yet largely misunderstood by government. Senior bureaucrats brought in from other departments believed its resources could be put to better use working on domestic projects, rather than far-flung threats that may never materialize.
"They would say, 'You need to focus on Canada,'" Ms. Mawudeku said. "But the threats come from outside Canada."
In the fall of 2018, GPHIN's international duties were scaled back. Analysts were no longer allowed to issue alerts without first obtaining approval from senior officials, who were most often not epidemiologists.
This was a department — one of thousands — but with a paltry budget of only $2.8 million. Possibly the cheapest department in government history. It was doing the best work government has ever done. Yet it had to be man-handled by government hacks who, as usual, think they know better. 22,000 dead and counting. Thanks government.

Here, in order, is the Globe and Mail coverage of this Trudeau Liberal scandal: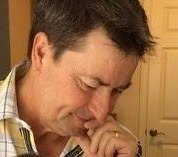 Latest posts by Joel Johannesen
(see all)