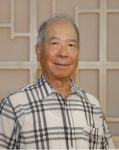 An advisor to BC's NDP Premier Horgan, a retired provincial court judge and a member of B.C.'s Chinese-Canadian Advisory Committee, said on Chinese-language radio last week that allegations of a Uyghur genocide in China are "lies."
Which is a lie.
Toronto Star April 6, 2021
…During the March 31 interview, [Bill] Yee dismissed allegations that a genocide is being conducted against Uyghurs by the Chinese government.
"They use these lies, and those politicians, but what kind of legal basis do they have to prove China has committed genocide?" he said. "That doesn't make sense." …
Someone doesn't make sense. Bill Yee, the China apologist and retired provincial court judge in question, is also past president of the Chinese Benevolent Association in Vancouver, and lists his participation in other Chinese organizations in Canada, his stint as an alderman for the City of Vancouver in the 1980s, membership of the Vancouver Police Board and the state-owned B.C. Hydro board, in his his LinkedIn page.
Canadian MPs in February passed a motion to formally recognize that Chinese genocide. The motion passed by a vote of 266-0, although apparently if Bill Yee were a Liberal or NDP MP, it might have been 265-1.
Back in the day, Yee also reportedly implied that the 1989 Tiananmen Square massacre by the Chinese Communists may what today we might call "fake news," specifically that there may be another "perspective" to the story (presumably like the Communist Party's perspective). He further suggested that it may be that Canadians who side with pro-democracy advocates may really just have — get this — a "hidden agenda."
…In 1993, the Vancouver Sun reported that Yee had said there may be another "perspective" to the Tiananmen Square massacre, and that Vancouver's pro-democracy activists may have a "hidden agenda" regarding the 1989 event. …
Someone may have "a hidden agenda."
"It's very clear that this man is repeating the same talking points that the Chinese Communist Party has been broadcasting," said Cherie Wong, executive director of the pro-democracy group Alliance Canada Hong Kong. "What's worrisome is this is happening on a provincial level of politics." …
Bill Yee shouldn't be an advisor to anyone looking out for Canada's best interests, in my opinion. And that would be my considered advice to the NDP Premier Horgan. What we have to do now is watch what Horgan and the NDP does with this. People are dismissed today for far lesser things.
"Why is it that the B.C. NDP party has an adviser who is blatantly not only echoing propaganda but also actively dismissing the lived experience of Uyghur Canadians?"  … She [Wong] said it's "ridiculous" to even discuss whether Yee still has a place on the committee. …
I agree. But it's the NDP we're talking about here. They obviously, as evidenced here once again, don't have the same high standards that we have.
For us, following this story would be highly advisable. So far, The Star is alone in bothering to report on it. I'd advise the other media to get with it.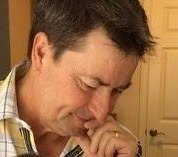 Latest posts by Joel Johannesen
(see all)