Canada followed the lead (as usual) of other nations (as usual) today, in finally deciding to refuse to send its government officials to the China government (sorry, "Olympic" — wink!) games in February. This is some of that "soft power" that is so in vogue today among nations of the world outside of Iran, Russia, and China. But I mean it's so soft, it's like fluffy bunny power.
Questions abound. Chief among them: what took you so damned long to figure this no-brainer out? Also, you're racists! Because Chinese! OK, that wasn't a question, just an observation Team Leftist would all have made in tandem with their "news" media teammates had the Canadian government been a conservative one, or had Joe Biden been a Republican. (And then the Left and their media would award themselves with yet another gold medal for their noble and urgent anti-racist bravery and supreme virtue; unwittingly also winning the latest Leftist Hypocrisy 'n Cowpie Games. But anyway.)
I'm not sure why it would be in any way important for any country to send any government officials or diplomats to any government games, at any time, ever. If things are as the athletes and the ever-so concerned politicians would have us believe, which is that it's really not about politics or government and it's only about sportsmanship and world peace and global love of men's ice dancing, then why is it such a big deal when you don't send your government officials? Just like "it's for the children" when they want to advance another social program, this is "for the athletes." And it all sounds to me like what a gold medal for lying would sound like, if a gold medal made a sound. But they keep spewing this garbage out:
In an interview with National Post last week, China's ambassador to Canada Cong Peiwu warned that such boycotts are not in line with the values of the Olympic Games.

"It is for the people. It is for humanity. It is not for politicians," Cong said. "It is against the spirit of the Olympic Games to politicize these issues."
As any sentient human being knows, that's an abominable lie. It's a huge dish of cold bullshit chow mein served in a cheap plastic unrecyclable container. It's a quadruple axel of spin with a big f-you thrown in at the end. Fact check: lie. Four Chinocchios.
I mean thankfully, it's also freakin' hilarious, this spectacle of this communist buttmunch claiming that his innocent, benevolent government's games are "for the people… for humanity" — even as his government is one that has a history of killing its own people and controlling the rest, which takes political prisoners from Canada and elsewhere, which keeps select groups of its own people in concentration camps and forces abortions on them, which steals industrial and scientific information from other countries, which sets its sites on a grand global socialist domination, a country led by a communist dictatorship which blithely infiltrates our country's electoral system, our universities, and our research labs, and one which throws human rights away like, well, like so much leftover Chinese food.
"For humanity." My God. The gall. The relentless gall of these people. And the disgrace that there are so many among us who buy into this crap without thinking, or thinking but not daring to speak out and not bothering to slap them back and publicly calling them out for their global gaslighting. But as we've seen, it's not just the communists in China serving up this bat chop suey. They've all got their junk in the wok. Dim Sum never had such a profound meaning.
U.K. Prime Minister Boris Johnson told British lawmakers on Wednesday that he did not support an "athletic" boycott but that the country would not be sending diplomatic representation to Beijing.
"U.S. diplomatic or official representation would treat these games as business as usual in the face of the [People's Republic of China's] egregious human rights abuses and atrocities in Xinjiang, and we simply can't do that," [White House Press Secretary Jen Psaki] said.
Asked why Canada didn't commit to a full boycott, [Canadian Foreign Affairs Minister] Ms. Joly said it would be unfair to ask athletes to sacrifice all their hard work.
[Trudeau] also made it clear that Canadian athletes will still compete in the Games, stating that "our athletes have been training for years … and they will continue to have all of our fullest support."
Nobody mentioned the "for humanity" remark. Because they actually buy into it. "Soft power" my butt. These people kill me.
And it leads to another question. I'm glad our western governments have all left it up to the athletes to decide whether they will go or not, because, you know, free country and all that! But if governments like Canada's and that of the U.S. and the U.K. and Australia say they can't stomach sending government officials to the China communist government games, and this is on account of them deeming that even showing up is literally immoral and might tend to show support for their evil communist ways, how can the athletes — on their own volition — stomach going?
Let's not also forget that when a Canadian athlete wins a medal, the Canadian national anthem is played. They literally wear the maple leaf or even the flag of Canada on their gear (hopefully, gear not "Fabrique en Chine" betraying the fact we actually have no principles). Whenever they get the chance, Canadian athletes and fans rightfully claim they officially "represent Canada," and they are most assuredly $pon$ored by Canada's taxpayers and Canada's hilariously woke (and therefore, as exemplified in this story, hypocrisy-laden) corporations. Our own prime minister just offered "our fullest support" —on your behalf.
It sure puts the ball in the athlete's court (or puts the snowboard in their half an oil pipe, or whatever the hell), and as a conscious human being who is all too aware of my freedom of choice and what those choices entail, I'm thus going to have to observe who among the athletes will effectively demonstrate their tacit, willful ignorance of, or even support of, the evils going on in communist China, and who decides to stay home.
And in spite of Justin Trudeau offering "our full support" on my behalf, I will actually judge accordingly on my own as an individual. Not with medals at hand, but my own soft power.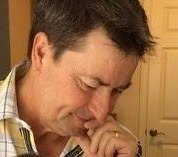 Latest posts by Joel Johannesen
(see all)